Browser Plugin: Tinted Sheen
K
YM Institue's friend & alumnus Greg Leuch (the creator of Shaved Bieber) brings his latest project Tinted Sheen, a Firefox/Chrome plug-in that will block out all mentions and photos of Charlie Sheen from your Internet browsing experience! To download the plug-in, proceed to the F.A.T page by clicking on the image: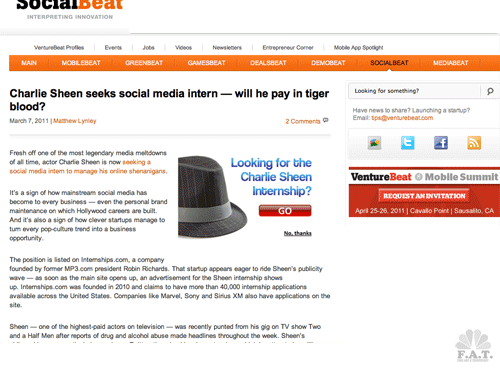 "Sorry Charlie, but it is time to leave the Internet and go back to your porn family. Let this be the hangover cure for the #winning buzz from which everyone is still recovering.

Block Charlie Sheen and more from the Internet by downloading the plugin for Firefox or Chrome, and never again worry about seeing his name or face."
Facebook Comments