Last posted Nov 20, 2009 at 12:23PM EST. Added Nov 10, 2009 at 03:01PM EST
115 posts from 28 users
nice try but i dont follow your links anymore
You gotta try harder, better, faster, and stronger than that, Real Genius. I memorized the "Rickroll'd" URL along with some other bait-and-trap URL's as well. It will take you a while to look for one I don't know yet.
to test link just copy link location and enter in address bar and voila
here's the real link
www.avgn.org/watch/top-gun/
I'll check it out tomorrow. I gotta prepare for sleep and… sleep.
KTHXBAI!
OH GAWD UR SO ORIGINAL!!!
Last edited Jan 14, 2010 at 11:34AM EST
Redspear, I don't give a **** about your opinion.
Ladies, ladies….
That is all for now.
Gentlemen, it seems we have our first hatred on KYM.
Everyone on Redspears side go to that side of the internet. >
Everyone else go over there. <
I was getting bored anyway.
END OF LINE.
Can i be a fence sitter?? If so…
Me
Real Genius | Redspear
Real Genius: I
Redspear: I
Anyone else?
Dammnit!
That didnt format properly,
im sitting on the fence so currently its RG:0 RS:1
At the least, I find this situation amusing…
Whatever.

Stupid computers never work right.

Back on track, now. Silver Surfer is fun when it isn't kicking your ass. (First game I thought of)
You have literally posted that more then 3 times.
It's starting to get annoying.
Oh, yeah. My fault for playing it.
Another game:

Have you actually played that game besides watching the AVGN videos?
The plane is actually really easy to land.
Yes, I have played Top Gun and Silver Surfer. Everyone I have heard of can't land the plane, (about 10 people) and I actualy was dumb enough to try it. Of course, I end up doing it on my first try. If only that worked in other games…
Silver Surfer is damn hard.
Maybe the plane is fickle. I should get a power glove and have my friend try it.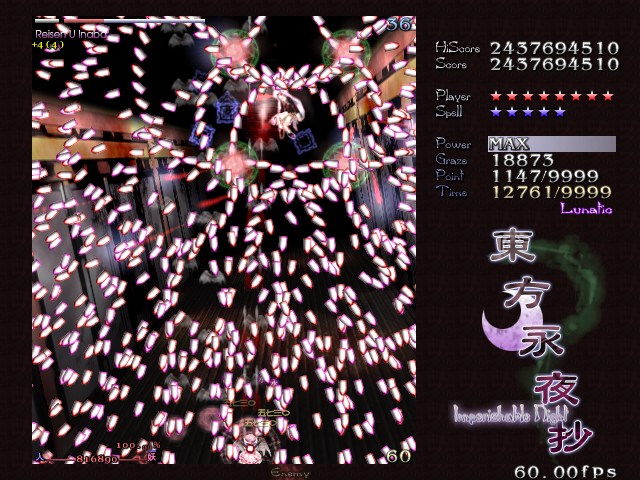 I love it.
Also: Modern Warfare 2
lets see here… crap! i have too many favorites!
i have a 4 way tie between Kingdom hearts 2, Jade Cocoon 2, Ratchet and Clank 2, and Final Fantasy X
wow that is a lot of 2's 0.0
I always was able to beat Touhou 8 stage 5 on Hard up to Reisen w/o losing a life, then I die about 4 times. Last time, Tewi kills me once, and I beat Reisen w/o losing a life. Her pattern is easy when you learn it.
@blah
Modern Warfare 2.
Is retarded.
Well, not really, but I think it's super-dee-duper overrated. Not really the best in my opinion (actually, I don't like COD in general, but that's just me). TF2 is where it's at. Also, who got Left 4 Dead 2? I pre-ordered it for the PC, ang got the bat. Now this game is amazing.
My favorite FPS is "The Conduit" for Wii. 'Nuff said.
Anything made by Valve kicks ass.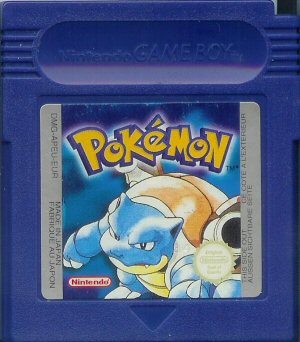 I played something crazy like 110 hours.
Being 8, I used the master ball on a Snorlax.
I'm a CoolKid :D
Meteos? That's Sakurai's game. Everything Sakurai touches gets put into extreme danger.
I actually havent answered in this thread yet… here it is:
Grand Theft Auto 3, this game was just perfect when it came out. Even still when i play it today its a classic.
The best game ever made is Plumbers Don't Wear Ties. I gave it an 11/10.
In my opinion, GTA San Andreas is better than GTA 3.
Anyhoo, this is the best game ever.
@Lolrus
i shoot the puppy just for fun.
@Real Genius
Do you seriously have to quote AVGN on games ALL THE TIME? It's annoying. Why can't you state games you actually played that the AVGN hasn't reviewed.
@Mr. Hector
The first time I played this game, I tried as hard as I could not to shoot the puppy. I couldn't understand why ever time I clicked the mouse, the puppy got shot. I closed Safari, muttering stupid game.
How 'bout this one?

@Taryn
I mentioned that game because it is the worst game ever. I did it out of sarcasm.
The real best game is Mushihime-sama Futari.
@realgenious give me a break! I'm only 13! gosh… I loved sonic heroes since I was 9 (And I know you honestly don't care) But I do like Silent Hill as well as Resident Evil
Realgenius im sorry i called you a fag. your a really cool guy and im sorry
FRKETSON HAS NO TIME FOR FEELINGS!
@ Redspear & Real Genius