Last posted Nov 27, 2009 at 06:42PM EST. Added Nov 26, 2009 at 01:10AM EST
73 posts from 13 users
I revived this pearl from page X.
Who am i?
:O Real Genious.
I squint in all of my pictures and wear white coats.
Who am I?
Professor Farnsworth.
These are pretty much anti-charades because there are words and no actions.
Its Charades (Version Vocale)
Did someone say Charade ?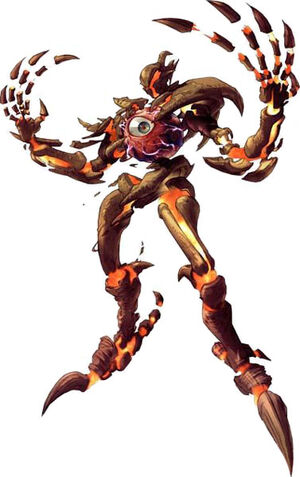 @tristan your Jamie
I'm an angry Asian yet im a happy carebear. Who am i?
I forced camowam down KYM's throat at least twice! Who am I?
I am greater than God,
More evil than Satan.
Poor people have me,
Rich people need me,
and if you eat me,
you will die.
Also, I think the Jonas Brothers have decent talent.
What am I?
@Redspear
That's Tomberry
From yours, I mean.
@Everyone
?I ma ohw ,sdrawkcab klat I
C'mon guys, you're making this too obvious. Make it harder like this:
I'm younger than what most people think, have been a video game character, a pirate, and a Mountie at different times, and am one of the wittiest members on this site. Who am I?
@Jostin
Is it Jamie Dubs?
Word on the street says he's only 13 years old.
Sorry Real Genius, but Blubber got it. (sarcasm)
I have one.
Hi,I am ******.I love make friendship with others by joining social network sites and interact with them.I still read comic books and love to watch comedy movies.I started to make websites as a hobby then i quit my day job doing online marketing only now.
Now i am learning a new course named Fitness Exercise Equipment.My other hobbies are travelling and photography.
Actual quote.
No.
Hint: He was the greatest user to grace this humble site.
@ Redspear
Of course not. He's Mac Carol who was apparently banned from the site. Nice try, Blubber. Try being more obscure.
Not Mac Carol.
He doesn't sell fitness equipment.
i have an avatar that looks like jamie dubs and i think memes are serious business. who am I?
@franco
JamieEgg?
http://knowyourmeme.com/users/jamieegg
@ Blubber
Oh my bad, that's Terry Cordes you're talking about. It seems that that whole paragraph is a common copypasta.
Here's one.
"I started on this website in a thread about furries. That very thread became a thread about Brett Favre. I soon became a KYM regular."
Oh gee, you remember… though I'm quite surprised that you do… stalker. jk
Captain Blubber really IS a stalker.
Jostin, watch for you wall-to-wall. I think we need more than 7 proxies.
I made a lot of Nico Nico Douga meme entry though my name doesn't show much…
@ Tomberry
I notice that too. We must be weary at all times, even around those trustworthy enough to free willingly let our guard down to.
@Jostin/Tomberry
I'm like sand.
You can take 15 showers when you get home from the beach but I still show up where you want me the least.
do you remember how i started on this website Blubber?
No.
The first thing I remember you doing is this
Unfortunately for you, Redspear, that will forever be what you'll be remembered for within the KYM community. Sorry about that.
You started with camowam, and left a mark of fail on KYM history.
I thought i started with "remember me" but other than that yes i waz trollin.
The first thing I did was make the "One does not simply X into mordor" entry.
I remember how I evolved on the site.
1. Becoming interested in internet memes WAY before I leaned of the site and suddenly stumbling on it after watching the Videos
2. Making sure the site was not extremely anti-furry on the Discussion boards
3. Adding a bucketload of pics to several Confirmed articles
4. Creating my first article (the Fake CCG Cards one for those who don't know)
5. Becoming a regular heavy duty researcher on the site after getting used to all the hullabaloo
Redspear…
he will always be remembered as the first troll of KYM…
@Ice Cream Lover
Can I introduce you to thisfaggotsite?
http://knowyourmeme.com/users/thisfaggotsite
The first troll of KYM.
@ Ice Cream
Not really. There have been a few other trolls before him. He was the first and only member of KYM, let alone troll, who has been unbanned we can be sure of that. Be grateful, Redspear, that the admins had pity on you.
pity? It would be one thing if i didnt make my share of contributions around here but come on, i earned another 500 contributions while i was banned on another account.
@Capt.
Uhhh… He's not there anymoar… but I think I know what you mean :3
@Redspear
Lolz… let's give him some credits :3 He did make a lot of useful contribution :3
Hah.
I don't not know that regular users could not see deactivated user's profiles.
Anyways thisfaggotsite was the first person to get banned on KYM. For reasons you could probably guess.