Last posted Aug 06, 2014 at 03:37AM EDT. Added Jul 14, 2014 at 06:55PM EDT
47 posts from 27 users
The threads title is obvious. Draw the user above you's avatar. Simple! Right?

Fuckin' Nailed it.
@Pollux: Nooooooooo! I spent 30 minutes in gimp recreating a nice version of yours and then I was too drunk to save it correctly!!! #FML!
Edit: nvr mind. I saved it as an xcf instead of a png so I couldn't find it. I forgot the earring though…
Last edited Jul 15, 2014 at 02:48AM EDT
@Fuckface: Fuck! Took me right @ 30 minutes! GIMP rocks though. Was able to create almost an exact replica!
Last edited Jul 15, 2014 at 03:24AM EDT
Simple but it's something

Forgive me lord for I have sinned
Best I can do with a mouse
I swear, this'll be the last one in a row that I do (unless nobody cares)
Mouse and Keyboard isn't really good for drawing, but, have this:
EDIT: Damn, forgot the shading on the eyes.
Last edited Jul 15, 2014 at 11:12PM EDT
Imma just draw all of them; a few at a time.
Eh, I'm no good at this. Sorry.

I tried.

There ya go Sam!
More to come
@Disturbed B don't feel bad. I feel bad that you had to stare at my goofy ass face long enough to complete it. You get props for that.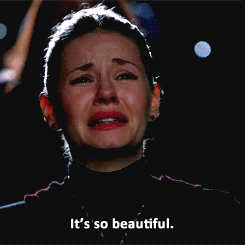 I hate that I can only upvote that once.

Sorry for how goofy lookin it turned out. My first dragon attempt ever.
I did Flimsy and Natsuru since they somehow got skipped
ment to post this for starscream but I didn't get the time


See more on Know Your Meme
I think I just killed the thread :P
Slime Cap wrote:
… THOSE are not hands.
Oh, so i was not wrong in this state afterall.
Good, good.
FUCK, this was actually looking good but then 2 blackouts in a row, so have this