Last posted Jul 05, 2011 at 11:15AM EDT. Added Jul 04, 2011 at 05:44PM EDT
18 posts from 16 users
It's an American Holiday today.
Happy Independence Day!
AMERICA THE BLAHBLAHBLAH,
GOD SHED HIS FUR ON THEEEE!
AND CROWN THY GOOD WITH SOMETHING OR OTHER,
FROM SEA TO SOMEWHERE ELSE!
Or something like that.
America… F*CK YEAH!!!

If Britain had won, we could've had just simply "America".

July 4th fun facts:
Both President John Adams and President Thomas Jefferson died on July 4, 1826.
The Declaration of Independence may have been signed on July 4th, 1776, but by only one man: John Hancock. This is the real reason his signature is so much larger than the others on the document.
An earlier draft of the Declaration supposedly included this passage:

[King George] has waged cruel war against human nature itself, violating it's most sacred rights of life & liberty in the persons of a distant people who never offended him, captivating & carrying them into slavery in another hemisphere, or to incur miserable death in their transportation thither. this piratical warfare, the opprobrium of infidel powers, is the warfare of the

CHRISTIAN

king of Great Britain. determined to keep open a market where

MEN

should be bought & sold, he has prostituted his negative for suppressing every legislative attempt to prohibit or to restrain this execrable commerce: and that this assemblage of horrors might want no fact of distinguished die, he is now exciting those very people to rise in arms among us, and to purchase that liberty of which he has deprived them, & murdering the people upon whom he also obtruded them; thus paying off former crimes committed against the liberties of one people, with crimes which he urges them to commit against the lives of another. [

EMPHASIS

Jefferson's]
This passage was of course removed, as many Americans were uneasy bringing up the issue of slavery in a document about (white people's) liberty. This glaring omission was actually the source of some ridicule of the document by other nations.
AW YEEE AMERICA


I just saw a 4th of July commercial advertising a sale at a furniture store. They had an instrumental of "Rule Britannia" playing.
surprised no one has posted this yet.

Parker and Stone win at life.
God Bless the Cheeto
[photo:115762]
Later on July 5th.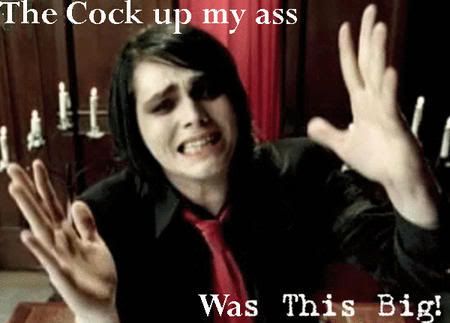 Dinner wrote:
If Britain had won, we could've had just simply "America".

Where'd you get that flag?