Last posted Sep 07, 2011 at 06:08AM EDT. Added Sep 06, 2011 at 07:48AM EDT
11 conversations with 10 participants
Now those fucking spambots try to spam forums!?! You got to be fucking kidding me!?!
I know. How could they possibly think that posting their shitty advertisements HERE would make them less hated than they already are? Oh well.
Yeah,like we would buy their crap.
And now Im still waiting for a Jordan I bought from bihbslo.
╭━━灬╮╭━━∞╮ 
┃⌒ ⌒┃┃⌒ ⌒┃ 
╰━━━〇〇━━━〇
Looking forward to your visiting
input this URL: ★ http://www.kidshoeonsale.com ★
The website wholesale for many kinds of fashion shoes, like the
nike, jordan, prada, also including the jeans, shirts, bags, hat
and the decorations.
All the products are free shipping, and the the price is
competitive, and also can accept the paypal payment., After the
payment, can ship within short time.
free shipping
competitive price
any size available
accept the pyapal
╭══════════════╮
http:// www.fashion4diy.com
╰══════════════╯
exquisite watches 75$
90X Extreme Fitness System ONLY ONLY 42 $$$$$$$
jordan shoes $ 32
nike shox $ 32
Christan Audigier bikini $ 23
Ed Hardy Bikini $ 23
Sm ful short_t-shirt_woman $ 15
ed hardy short_tank_woman $ 16
Sandal $ 32
christian louboutin $ 80
Sunglass $ 15
COACH_Necklace $ 27
handbag $ 33
AF tank woman $ 17
puma slipper woman $ 30
90X Extreme Fitness System ONLY ONLY 42 $$$$$$$
Believe you will love it.
we will give you a big discount
Opportunity knocks but once
kids basketball shoes:
Before anyone gives me negative karma.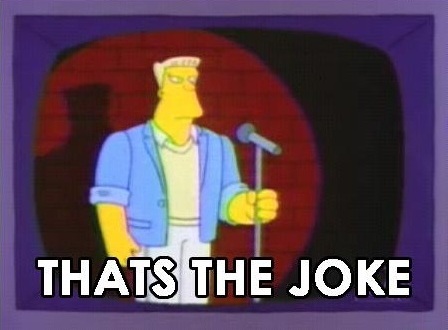 Last edited Sep 06, 2011 at 08:22AM EDT
It would have been hilarious if OP was a spambot.
Last edited Sep 06, 2011 at 09:01AM EDT
I wonder if anyone actually bought something because they saw it in the forums.
It's less to get people to click on the links than to increase their page rank by having more prominent websites link to theirs, I think. Which is why there are so many spammy user profiles that don't do anything.
Ryuki Satzuki I'mJustADamnCentaur wrote:
Now those fucking spambots try to spam forums!?! You got to be fucking kidding me!?!
They've been spamming the forums for over a year. Just ignore it and let us do our jobs, please. If you want, you can report it to one of the mods on IRC.
Like Olivia said, it's mostly for SEO purposes. That's why you see so many profiles with nothing but a wall of links. It boosts their pagerank on search engines. Higher pagerank = more clicks = more money.
Use this thread to report spam accounts. The mods will check this periodically and delete the offending accounts.
Why don't we make it so only people who have posted 25+ comments or what ever to have links on their profiles?
So that would force them to overwhelm the forums with spam so we can banned them accordingly.
I think add ReCaptcha when posted several times, I think?