Last posted Nov 21, 2012 at 01:29AM EST. Added Nov 16, 2012 at 10:45AM EST
25 posts from 21 users
They're not producing anymore!!!
Last edited Nov 16, 2012 at 10:54AM EST
Well…
That means I gotta settle for "Gold n Cremes" instead of twinkies.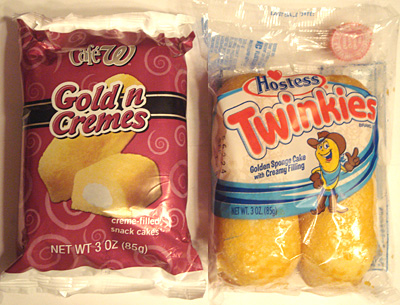 This post has been hidden due to low karma.
Click here to show this post.
NOOOOOOOOOOOOOOOOOOOOOOOOOOOOOOOOOOOOOOOOOOOOOOOOOOOOOOOOOOOOOOOOOOOOOOOOOOOOOOOOOOOOOOOOOOOOOOOOOOOOOOOOOOOOOOOOOOOOOOOOOOOOOOOOOOOOOOOOOOOOOOOOOOOOOOOOOOOOOOOOOOOOOOOOOOOOOOOOOOOOOOOOOOOOOOOOOOOOOOOOOOOOOOOOOOOOOOOOOOOOOOOOOOOOOOOOOOOOOOOOOOOOOOOOOOOOOOOOOOOOOOOOOOOOOOOOOOOOOOOOOOOOOOOOOOOOOOOOOOOOOOOOOOOOOOOOOOOOOOOOOOOOOOOOOOOOOOOOOOOOOOOOOOOOOOOOOOOOOOOOOOOOOOOOOOOOOOOOOOOOOOOOOOOOOOOOOOOOOOOOOOOOOOOOOOOOOOOOOOOOOOOOOOOOOOOOOOOOOOOOOOOOOOOOOOOOOOOOOOOOOOOOOOOOOOOOOOOOOOOOOOOOOOOOOOOOOOOOOOOOOOOOOOOOOOOOOOOOOOOOOOOOOOOOOOOOOOOOOOOOOOOOOOOOOOOOOOOOOOOOOOOOOOOOOOOOOOOOOOOOOOOOOOOOOOOOOOOOOOOOOOOOOOOOOOOOOOOOOOOOOOOOOOOOOOOOOOOOOOOOOOOOOOOOOOOOOOOOOOOOOOOOOOOOOOOOOOOOOOOOOOO!
(well-deserved post is well-deserved)
Hopefully someone else will produce their products for them. Because I can't imagine a world without Twinkies.
Doesn't matter. Though their brand dies their Twinkies will live forever like they always have! xD
Tallahassee:

Last edited Nov 16, 2012 at 11:31AM EST

Fuck…….
Twinkies are still going to be produced, probably. The company that owns the rights to them isn't bankrupt. It's just Hostess.
I agree with MDF. I heard (via ESPN radio, no less, so take that as you will) that they were looking to sell it.
What will likely happen is that some other company will buy it but still produce the same products. I don't think anyone buying Hostess will want to remove the name "Twinkies" from their repertoire. A rose by a different name would taste just as sweet, but it wouldn't sell as well.
So I'm betting that you'll still see all of your favorite Hostess snacks, but instead of seeing "Hostess," you might see another company's name in the corner. Perhaps you'll still see "Hostess." But they aren't getting rid of Twinkies.
I honestly couldn't care less, particularly about Twinkies, which I hate, as well as every other Hostess product, just to a lesser extent.
Hostess may be over, be it will live forever in our hearts.
Seriously, your arteries must be full of cholesterol.

great now i can't eat wonder beard
Save this unhealthy delicious snack for future generations!
May the cholesterol live in the future…
Mack TheUnoriginal wrote:
You're telling me…that these actually exist…BUT NOW I'LL NEVER BE ABLE TO PARTAKE OF DELICIOUS CAKE AND COFFEE AT THE SAME TIME?! Why must I learn of such things only after the fact?!

I will send you a box of these delicacies to your house.
No, that is too dangerous.
There are a few in the Wal-Mart near you, HURRY.
YOU MUSN'T WASTE A MOMENT, GO
NOW!!!
This post has been hidden due to low karma.
Click here to show this post.
hostess can go suck my 3x bigger then a twinkly shaped dick
A good week to be Little Debbie.
I'm just going to leave this here.
The Wal-Mart here ran out of Twinkies.
This sucks badly.