Last posted Dec 11, 2009 at 10:47PM EST. Added Jan 19, 2009 at 01:09AM EST
59 posts from 15 users
http://lh6.ggpht.com/_HgRWjkJr2eM/SWhyHveXI2I/AAAAAAAAAnQ/xUQGpJwJPy4/s640/motivator3002901.jpg
I found this pearl all the way on page 35.
Let's do something with this thread, because it didn't really have a point to begin with.
Well this thread shows how much we need the ability to lock threads.
Shall we post loli again?
SFW loli.

@Real Genius:
SFW? Boring. Loli? Meh.
@RandomPicAndClipPoster:
Gb2 12chan. (jk)
@Blubber:
I concur.
@Thread:
Pointless thread is pointless.
I agree. Some threads need to be locked.
MOST threads need to be locked.
Real Genius needs to stop all the thread necro.
But how will he harvest pearls?
wel i dont know about you but i has a shuvel
@Shadowfury
I'd go for stuff more hardcore than SFW loli, but site rules and all.
i thought it was common courtesy real genius. . . .
@skankin
Oh, yeah, that too.
@Real Genius:
Aren't you underage b&?

@Real Genius
Are you a lolicon?
@Blah
More or less.
Though I only seek out actual lolicon images on special occasions.
95% of the time, the pics I look at are like the one I posted.
@Shadowfury
Yes, I'm 15.
@Real Genius:
O RLY?
So you didn't click on one of the ED links to their lolicon page? And upon arriving at said page you didn't scroll through the page to find that particular image?
Also, that wasn't a serious question. I know you're 15.
@Shadowfury
That was from Wikipedia.
But I have been to the ED page.
Hmm, so Redspear, skankin, and I are all 15 year old lolicons? :)
This thread is very awkward as is.
I'll be back with something even better.
@Real Genius:
That proves that Wikipedia is populated by pedophiles. (See ED if you don't get the reference.)
This thread isn't all that awkward. I've seen worse.
I'd add to the awkwardness, but I'm not sure how you'd react, so I won't.
ok, im not a lolicon sorry :)
i dont see naked underage anime children sexy
i know that movie!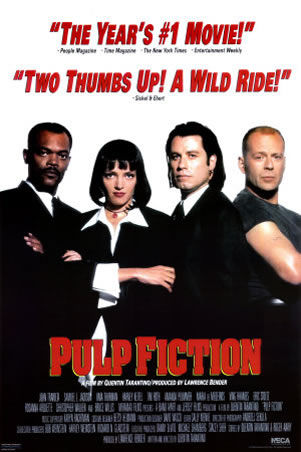 To be fair, lolicon publishers state all characters are 18 or over whether they look like it or not…
uh huh. Thats so enjoyers don't get in the poo for child porn
@Blah:
It's not technically illegal, though.
… Right?…
You're right, its not illegal.
In Japan. Only.
@Blah:
I heard it was illegal in Germany as well.
no it ain't illegal don't worry aboot your loli fettish :P
(unless your in germany that is)
@Skankin:
I, personally, don't like lolicon. I was just joking with those last posts.
me neither, so it's all good!
Not a big fan of loli… they're that weird grey area, as stated before, Kinda leik em.
& I'm 18 suckaz take that
GAH DIN'S fire almighty up untill now I had NEVER been cool story bro'd….
@shadowfury
in-the-not-interested-in-them-in-a-fetish-way
@Lanthus:
Then you're not a lolicon.
Also, don't take it too seriously, I did it for the lulz.
@shadowfury
Oh I won't take it seriously, It's just funny for how long I've been around and not got cool story'd… oh well the end of an era.
oh-ho-ho!
aren't you so cool
I'm not saying I'm cool. RG started it with it. I just wanted it to say.
Actually, it's also illegal in Canada, Sweden, Australia, New Zealand, and the Philippines
@Real Genius:
You seem to have done a lot of research on this.
@Shadowfury.
What are you implying?
@Real Genius:
You're paranoid.