Well, this episode was…..interesting. I've been avoiding spoilers. The only thing I knew about the episode before I watched it was the title, so I assumed that this was going to be a Rainbow Dash episode. I like Rainbow Dash and I like Rainbow Dash episodes (most of them anyway), so I'm going to like this episode, right? After seeing that the author of Daring Do is the actual Daring Do and seeing Rainbow Dash team up with her, I can say that this episode was…..pretty good. The adventure part was underwhelming and it went by pretty fast, but it was great seeing Rainbow Dash fangirling and making those facial expressions. Not as good as what I've so far this season (my opinion), but not bad.
Also this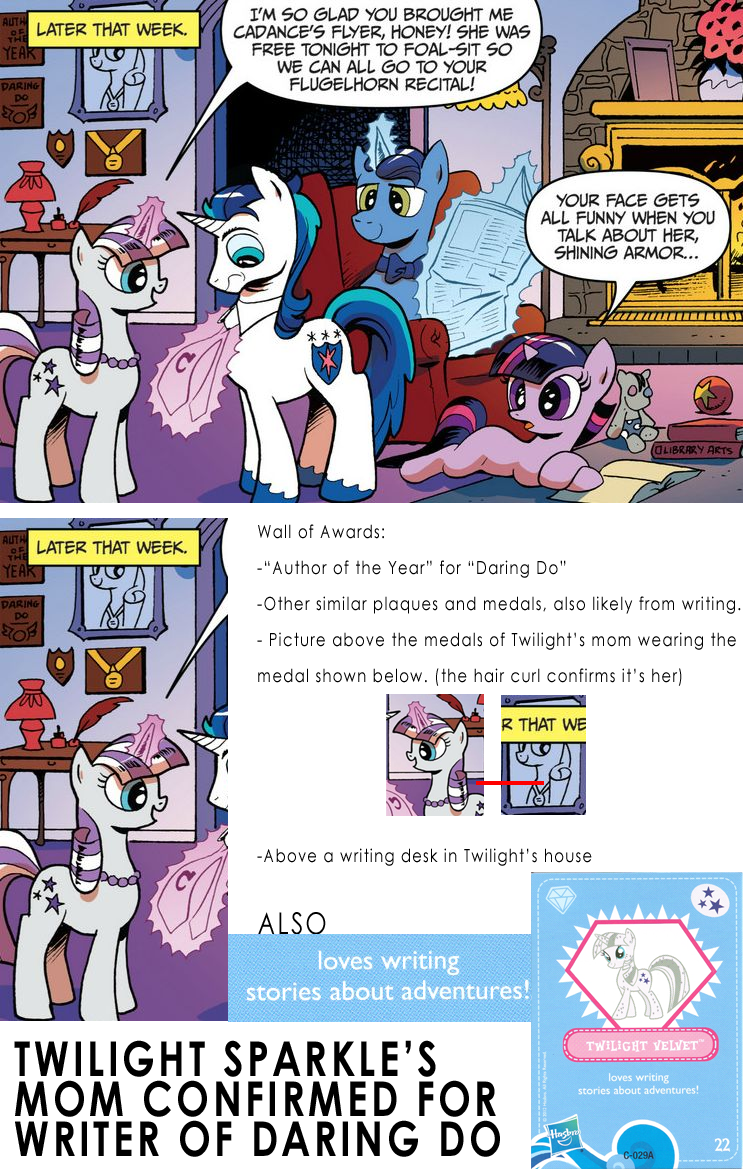 Twilight's mom is the author of Daring Do…
…the author of Daring Do is Daring Do…
…which means TWILIGHT'S MOM IS DARING DO!