@Pony Plushies
New ponies?!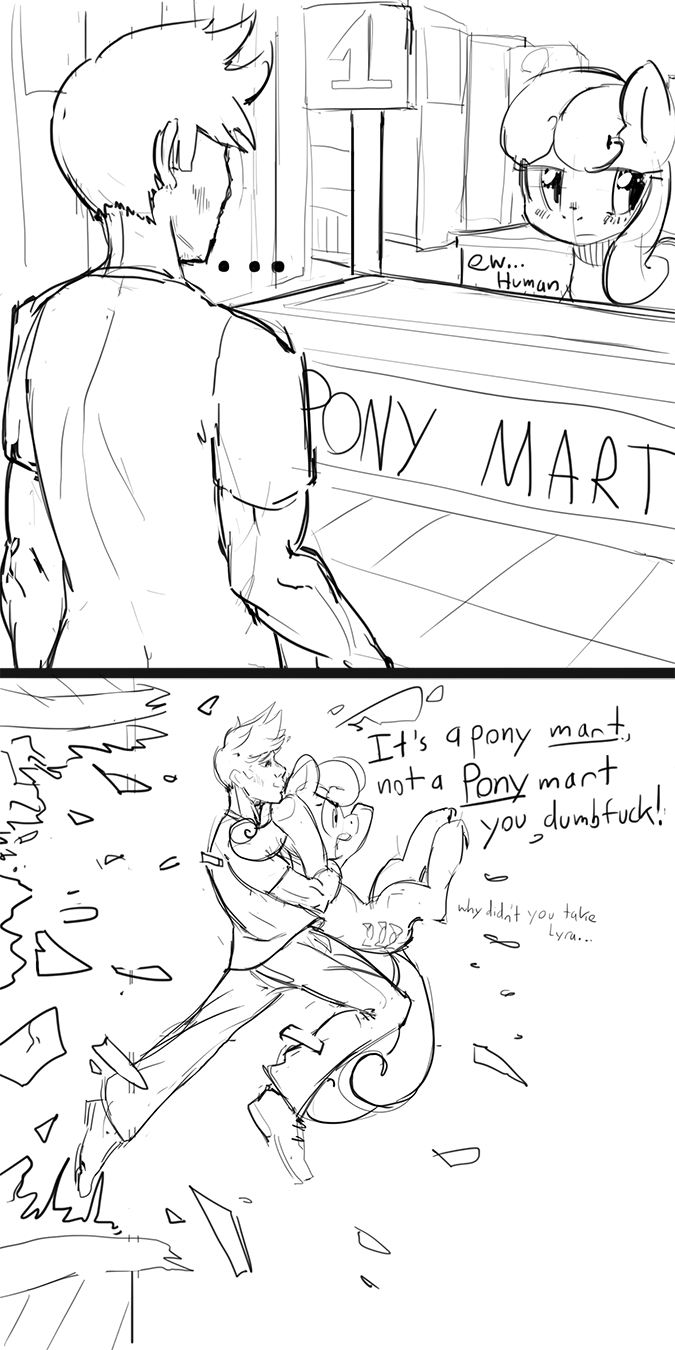 Those new ones do look pretty good and it's been nice to see Hasbro slowing increasing their quality over the past couple years.
They're still sticking to the whole 'brushable hair' thing though, and that always kind of ruins the accuracy, at least on their budget.
(It is understandable since a lot of their early and continuing MLP marketing focused on 'Brushie, brushie, brushie!' but yeah.)
Brushable manes and tails can be done, but the materials to do it right are much more expensive and harder to work with.
Commission work, however:

Now, if you want to talk 'accurate' and 'official' in a plushie, I think we'd have to mention the Spike from Build-A-Bear.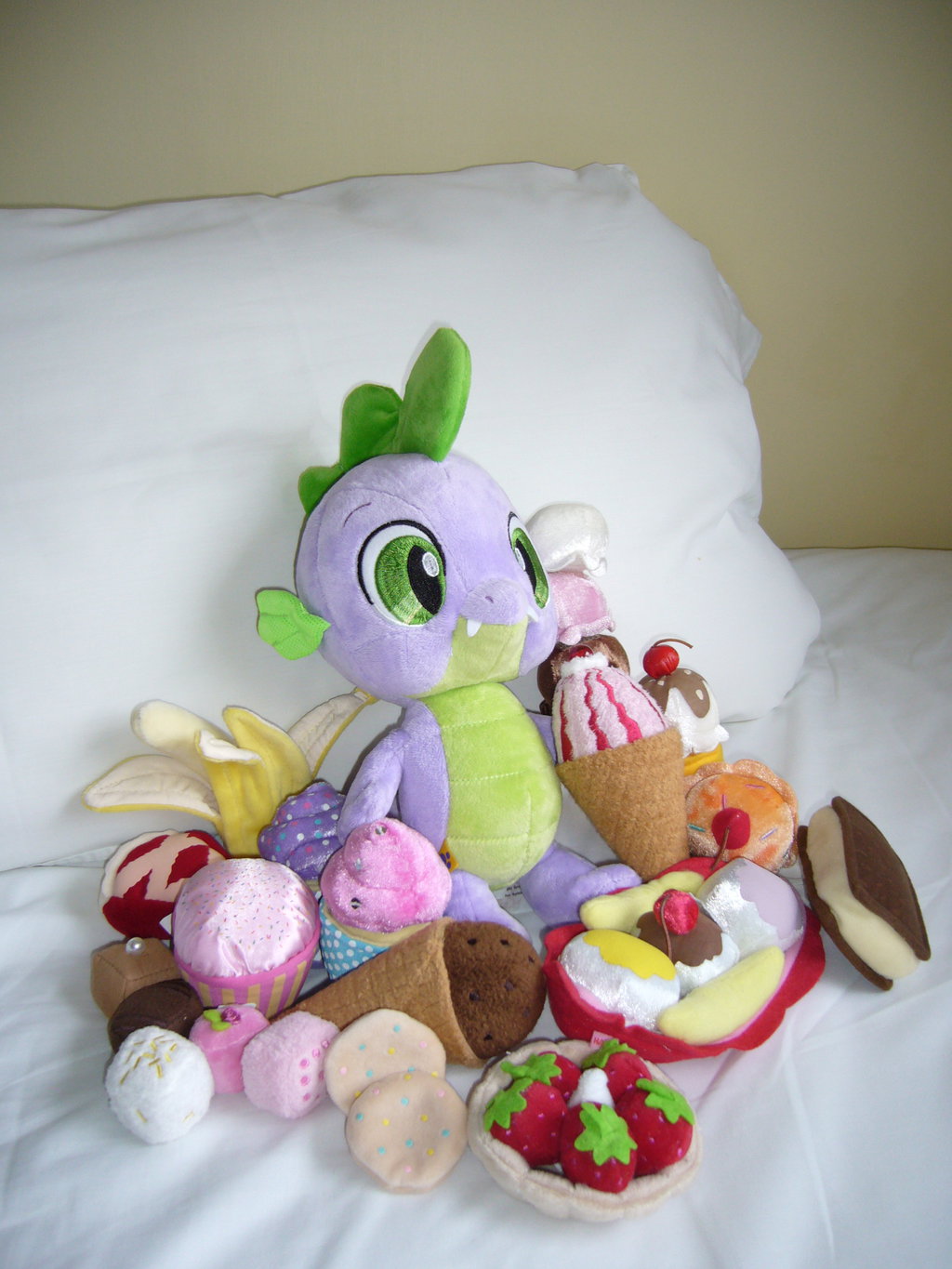 That's probably one of the best, cheapest, and widely-available character-to-plush work that has Hasbro's stamp of approval.
---
@Next Rarity Episode
It should be somewhat expected, but…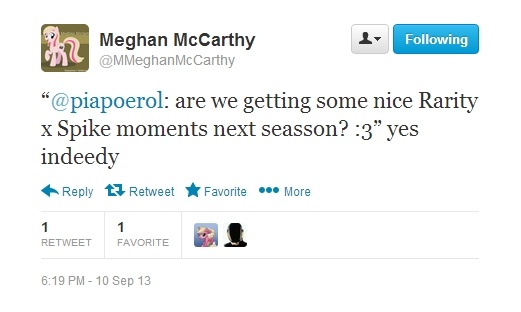 Yep, some more Spike x Rarity is on the way!
---
@Rule 85
Here, have some ponified chemistry/particle physics: