Last posted Dec 07, 2009 at 01:13AM EST. Added Dec 04, 2009 at 11:45AM EST
65 posts from 23 users
@frketson
Don't you mean this one?

Both will suffice my dairy friend.
Dairy friend… that's a nice pun X3
@teh rest of the forumer…
Troll for teh lulz is fine. Just don't overdo it D:<
What is going on in that second one?
a girl is getting kicked in the facial regions
Not just any kick but, THE ALMIGHTY SPINZAKU KICK!!!
LEAVE REDSPEAR ALONE!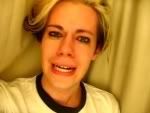 And how f***ing dare anyone flame Redspear, after all the months he researched in KYM…
He lost his Camoawam entry. The mods deleted it. He has two f***ing alt accounts. And his last account is about zeroes and one.
All you people care about is being mean to him and flaming him in the General Discussion
HE'S A HUMAN!!!!
What you don't realize is that Redspear is trying to force a meme
and all you people write a bunch of flames about him…
He hasn't forced a new meme for months. His new research is called "01100011 01101000 01101111 01110000 01110000 01100101" cause all of you people want from him is zero zero Zero Zero ZERO!111one
LEAVE HIM ALONE!11
You're lucky his alt accounts are b& for you /b/tards
LEAVE HIM ALONE!11
The mods are talking about professionalism and they said "If he was a professional, he wouldn't be trolling too much no matter what"…
Speaking of professionalism, when is it professional to publicly flame someone who's going through a hard time?!!
LEAVE HIM ALONE!11
PLEASE!
sob T_T sob
Please leave Redspear right nao!
I mean it D:<
Anyone have a problem with him, you deal with me…
Because he's buried with homework right now
sob T_T sob
leave him alone…
…
…
…
…
…
At least Lanthus recognize the meme…
*sigh
eastern memes are getting less and less known…~Desu…
There's an entry here in Submissions for Spinzaku kick… if you lurk here sorta hard not to know about it.
Yep… it needs some small lurking…
I'm just hoping it wouldn't get too buried…
I actually feel bad with the Akita Neru, tho'…
I didn't expect Blah to rehaul his page so he would list down the rest of the VOCALOID characters… I thought it was exclusively Hatsune Miku since she's famous…
If Akita got confirmed, it'll also mean people'll make separate entry threads for the more prominent VOCALOIDs…
I know the Spinzaku Kick! I was one of the first people to comment about it! X3
Also…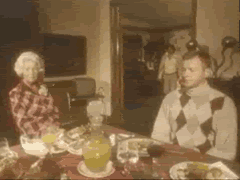 @Jostin
In the version I remember, the old woman was the n00b, the guy at the table was the admin, and the kicker was the mod.
@ RG
I think I've seen that one as well. Permab&ing is serious indeed.
Even worse is the permav&.