So guys screen shots!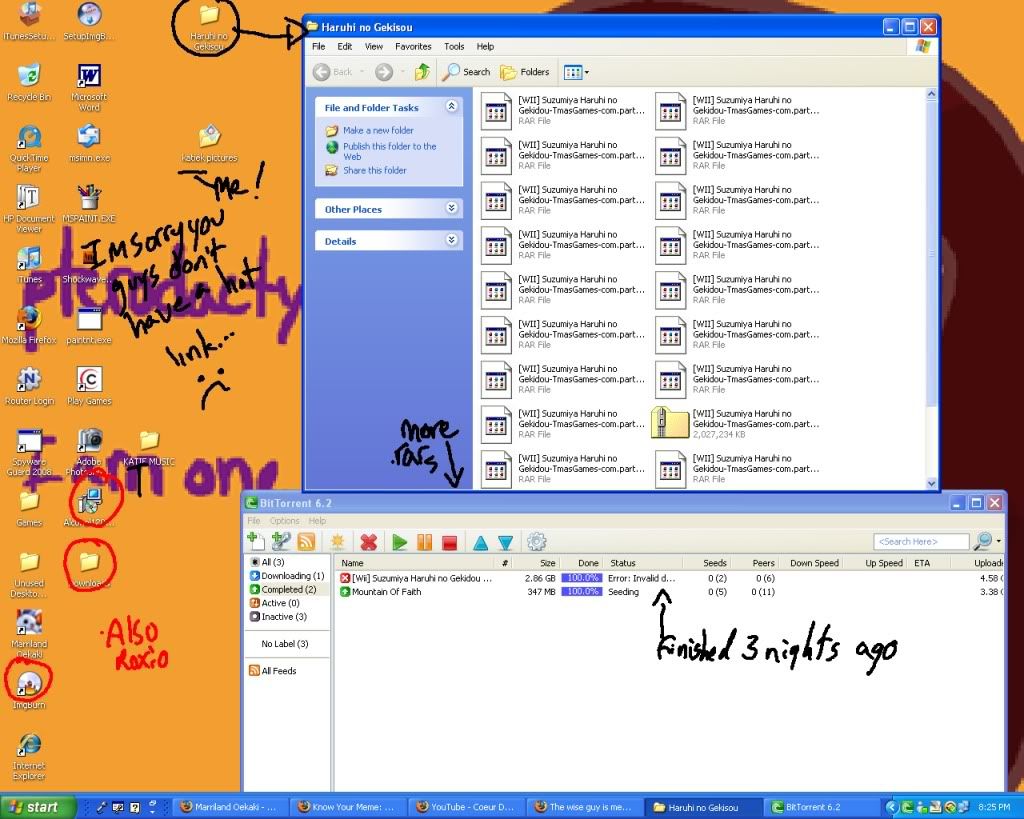 Okay, some files, Haruhi game in .rar format. And my broken torrent, that wasn't broken until last night, and it took 2 days to do what ever BitTorretn does to it. And what I have to use to burn this.

More .rars, and some unzipped ones too. And more pages I have.

Uh, just some notes. I have hideous handwriting for a girl. And yes, I AM A GIRL! Yeah, and my fugly doodle style.
So I want to burn my torretn/.rars of the Haruhi game for the Wii onto a DVD-RW I have. But I have no clue how. So if anyone wants to help an idiot like me… It'll be greatly appreciated.
I'm sorry this isn't anything to do with a meme, I just want some help that isn't Bing or Google. And for breaking Rule 16. Really, I apologize.