Last posted Jan 14, 2010 at 10:02AM EST. Added Jan 11, 2010 at 07:41PM EST
24 posts from 21 users
Charmander
squirtle
bulbasaur
I for one chose squirtle what did you choose?
Charmander.
Grammar Nazi?
The biggest dissection of my life was a mink. It was disturbing. I knew then and there that I had no future in medicine.
EDIT: now that the thread title has the correct spelling, this comment no longer makes sense. Disregard that. I cook socks.
Last edited Jan 14, 2010 at 11:25AM EST
Squirtle
The biggest decision of my life was to decide to become a Surgeon.
Now I have an excuse to talk like Docter Barber.
Mmmm…
Yes.


i dunno LOL ¯\(°_o)/¯ charbulbatle!
Dunsparce, all the way.
>_>
<_<
Agumon

Who's that Pokemon?
IT'S PIKACHU!
It's Koffing!
Koffing?
SHUT
DOWN
EVERYTHING!
The biggest decision of your life:

whether or not to get that tattoo.
Last edited Jan 13, 2010 at 06:31PM EST
Biggest decision of your life: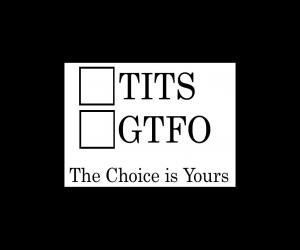 @jumpstyler

Here are some blue tits.
I guess I can stay.
Everyone took all the pokemon before I got there.
I got stuck with this stupid pikachu.