Last posted Feb 06, 2010 at 06:54PM EST. Added Jan 15, 2010 at 02:20PM EST
26 posts from 21 users
This is huge now. Play it and don't hurl. http://firstpersontetris.com/
I got a tetris (4 lines), came in my pants, and yakked--simultaneously.
i think my head spins around
Ooooggh.. curse you vertigo..
Ooooggh.. curse you vertigo..EDIT: Oops, double line.
Last edited Jan 15, 2010 at 08:29PM EST
Got to level 4. Passed out. Woke up, typed this. Overall, a pretty good experience.
+1 internets
damn that was hard i was tilting my head for OWers
i stopped about 1 minute in thanks for giving me nightmares <
somebody hold a contest to see how long it takes before we hurl. that would be lulzy, gross and require alot of protective gear.
edit: night mode for the win!
Last edited Jan 19, 2010 at 01:01AM EST
http://www.youtube.com/watch?v=Alw5hs0chj0
As for the game (the game), Night Mode is a nightmare.
Last edited Jan 21, 2010 at 03:37AM EST
@Norsehorse
LIIIIINE PIIIIIECE!!!
College Humor never fails to amuse me.
@Thread
Tried the game, died after a couple of minutes due to dizziness.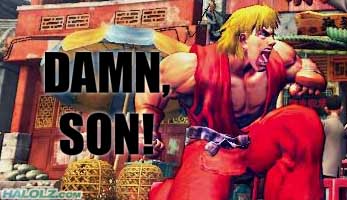 Pardon me while I go have a seizure.
That game is so goddamn addictive.
I feel as though I was sent through warp space, at ludacris speed, into five trees and several minefields.
overall a pleasing experience.
LEVEL: 05
LINES: 050
SCORE: 015302
TOP SCORE: 015302
FFFFFFFFFFFFFFFFFUUUUUUUUUUUUUUUUUUUUUUUUUUUUUUUUUUUUUUUUUUUUUU-
LEVEL: 08
LINES: 085
SCORE: 038008
TOP SCORE: 038008
@horseeater: I will never forgive you for what you have made me become.
There are more disorienting games that I've payed, but I can't think of them right now.
@ norsehorse: It actually gave me 4 line pieces in a row. Lol.