Last posted Feb 10, 2010 at 01:00PM EST. Added Feb 09, 2010 at 06:06PM EST
9 posts from 6 users
TVTropes: Trope-tan

Google: Google-tan

Wikipedia: Wikipe-tan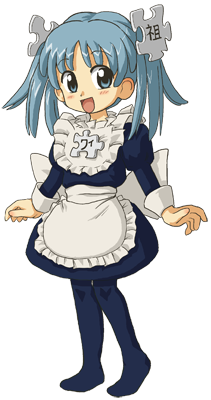 Uncyclopedia: Uncyclo-tan

More soon.
Last edited Feb 09, 2010 at 06:12PM EST
Here are three other official ones listed on ED's OS-tan page.
Firefox-tan or Firefox-ko
Ae-tan (Encyclopedia Dramatica)
… and, of course, Yotsuba (404 Girl)
(Oh gawd, I love æ-tan. She's so elegant looking)
Ugh. I just noticed this was for websites, and not just moe anthropomorphism in general. My bad.
THat's the only one I could think of. OTZ
Last edited Feb 09, 2010 at 07:41PM EST
what about a Know Your Meme-tan?
@JumpStyler
We don't have an official Know your Meme-Tan though.
Wasn't it between Cat-Monster's, and Animecello's?
Okay, discuss this on the Moe KYM forum. It's more convenient.