Last posted Jul 27, 2010 at 09:55PM EDT. Added Jul 15, 2010 at 09:11PM EDT
105 posts from 42 users
@Sweatie
BAM! READ MAI MIND!
My vote goes toward Cheeto suits. Those who are pro-KYMello may include cat ears.
Fuck KYMellow I just want Cat Suits :D
@Sweatie
Of course, you would comment about how the picture does not relate because the anatomy between the character and Mellow aren't completely alike.
Though, it doesn't matter. You still get the Mellow vibe out of the picture nonetheless.
No matter how hard we try, KYMellow will eventually absorb us all via its twisted catgirlness..
Last edited Jul 17, 2010 at 01:07AM EDT
:3
I wonder what twisted Catgirls taste like
@Jostin Asuncion
You'd best be trolling.
Last edited Jul 17, 2010 at 01:11AM EDT
@Vlad Im not as easily amused by asian girls with cat ears as every1 on KYM apparently. So imma have to say hell no to that ever happening lol.
@Sweatie Agreed Shakes hand.
How about we wear coats and RICK R0LL everybody every FIVE seconds?! :D
I say we all dress up as touhou characters. I call Nue.
I call Rika, Rikako, Wriggle and Mokou.
Last edited Jul 17, 2010 at 04:22PM EDT
I call Sakuya.
But I don't have pa- knifed
lets all dress up as ommpa loompas and make jamie dubs willy wonka
KYMellow? More like KYPterodactyl

Last edited Jul 18, 2010 at 08:19AM EDT
Childrens Halloween Costumes FOR THE WIN!
TF2 characters clothes nao
I'd just like to point out at this stage that 80% of suggestions so far seem to be anime based
I agree with The Celt. I say we all wear Tanuki suits.

It's cute as f#ck and tanukis remind me of red pandas.

Personally I think there's only one example to follow:
How about lyke this:

Or lyke this:

Or maybe this?:

Basically anything Avatar will do.
@Doc, yes, every type of memeber is assigned a differnt type of nation like Fire, Water etc.
I know!
We have a cheeto-y base and put everything on top of that!
I thought you would say victorian-esque maids…
Oh lanthus, you know me so well.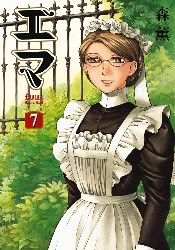 I didn't suggest it though since KYM is mostly guys…
But when has that ever stopped me?
Last edited Jul 21, 2010 at 05:35PM EDT
tRUTH iS GuIse tAt GUISE lik dres's un no you mom lik beung mids,
@KYM-TAN
And it comes with FREE CARD GAMES ON MOTORCYCLES!
so what will our unofrm will be?
you know what we dont need uniforms
if you want to dress as the blues brothers,dress as the blues brothers
if you want to dress as a cheeto,then dress as a cheeto
@buterrin yobread
But this thread is not to be taken seriously, seriously.
lets just say we are the uniform on Know your meme
@buterrin yobread
Sweet?
Its sweatie, like gym sweat.
We should all dress like brother sharp.
How about

Or:

Take your pick.
@ANN Oh Jesus…… Transmission ends
@Shadowfury
You can have your petting zoo people and maids, but I get this.
Last edited Jul 26, 2010 at 07:20PM EDT
??