Last posted Oct 18, 2009 at 06:55PM EDT. Added Apr 30, 2009 at 01:13PM EDT
34 posts from 32 users
Feels good man=priceless/full of win.
Anyone wanna second that opinion?
Slapchop: stop having a boring life
http://www.youtube.com/watch?v=UWRyj5cHIQA
Picard & Bubb Rubb are some of my favorites
and All Your Base <3
All Your Base was the original meme, therefore I most definitely call it the best.
although, I'm not a big fan of the meme itself, every spin-off of advice dog is very much win.
I'm probably alone on this, but Pedobear, Desu, and Caturday are probably my favorites.
Then again, oldfag here. But still, classic memes are the best.
Pedobear! <3 All time favorite.
And lolcats.
Also, not a favorite, but special mention for technoviking. RIP.
yes sleep well sweet prince
I'm recent into memes. My favorite is certainly RAN RAN RU for the much nonsense the videos provide… and the musics !
If it were a non-japanese meme, I would prefer ceiling cat.
Keyboard cat and Advice dog are my favorites.
Ha! Ha! Guy is the definition of best.
Medieval Tales, Motivational posters (of course), Soviet Russia, shoop da whoop.
Although Interior Crocodile Alligator is beginning to grow on me.
My favorite is Reaction Guys. Never fails to make me lol.
I like the music YTP's like Un Owen and RED_ZONE remixes. Then again, I don't really think they're funny, I just like music with insane samples! XD
I like my memes INTENSE TO THE MAX so I like Courage Wolf, Seaking, and PARTY HARD!!! They just make me wanna break through a brick wall with my face. Also, Epic Fail Guy is Epic Win. (ironic?) I don't think I've seen anything quite as funny as the reaction guys or Goofy time, though.
Raptor Jesus and Pedobear still make me laugh every time I see them.
Shoop Da whoop, All your Base, Pedobear,Courage Wolf, Raptor Jesus,ZaLgO, Captain Picard, Goofy Time, Singing Shark… i cant decide between any of these.
I'm a diehard Touhou fan and I'm saying "Yukkuri Shiteitte Ne" isn't the best? I have to go with Pedobear, because I HATEHATEHATE Cirno, and she's like, 18, and looks younger than me. Or desu, because that goes with EVERYTHING.
And All Your Base, the remix has 200 plays on my iPod more than any songs by ZUN, IOSYS, or The Killers.
I am disapoint
-all time favourite
My favorite memes? Shoop dah whoop, Doing a barrel roll roll, oh and my power levels are OVER 9000!! I think that's about it… oh wait…
GIRUGAMESH!!
I like most of the Advice Dog shoot-offs, Reaction Guys, and Weegee.
And GENTLEMEN will always have a place in my heart as a TF2 fan.
O RLY. it was the first one I ever saw so therefore its my favorite (I saw the blaaaargag variation on my friends brothers laptop)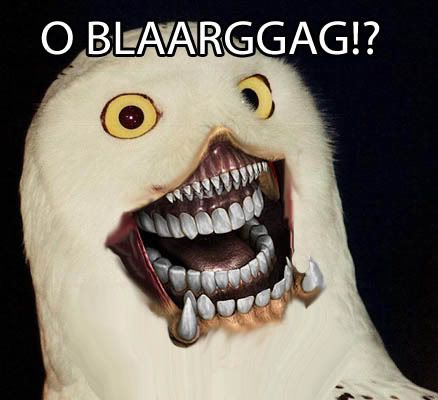 Shoop da whoop is one of my favorites.
http://www.youtube.com/watch?v=cAA7F7CDEIw
Pedobear, made a lot of pic with him… Or for some reason I really like It's Goofy Time ! :D
It's all the Pedo stuff I like :O What's wrong with me…
I really have to go with Desu and Gentlemen. Probably because it's easy to identify with one-word character catchphrase type memes. I also like Weegee for various reasons. Also, BILLY MAYS.
This copypasta is delicious. Would you like some?
I love lolcats and geddan. they are just so ridiculous and funny
I agree with Dave. I liked the old, original memes better.
Rageguy & I Am Disappoint.
Exploitable comic strips ftw ;)
Seaking and, for some reason, buzzkilling. It's just made of win.
http://www.the-trukstop.com/articles/2008/images/buzzkill/022.jpg
Sandwich Chef is full of win