Last posted Oct 09, 2011 at 07:13PM EDT. Added Oct 02, 2011 at 03:45PM EDT
63 posts from 47 users
MDFification wrote:
It may shock you, but my opinion is

>Grew up with pokemon
>Loves MLP FiM so much
I would say…

I know where I stand on this but I think I'll leave this nice green button right here:


Have a nice day.
@Random
Do you not know about the Red Dwarf series? Or the memes that came from it?
Last edited Oct 03, 2011 at 08:21PM EDT
If it's MLP vs Pokemon when it comes to tv shows, I vote MLP. At LEAST something sort of different happens in every episode. Sort of…
But other than that, Pokemon.
And other than Pokemon, Doctor Who. Then maybe MLP. No wait. Adventure Time, THEN MLP.
Last edited Oct 03, 2011 at 08:44PM EDT
well it realy depends. the pokemon show sucks pretty badly but the pokemon games are great…
welp. untill fighting is magic won't come out. FiM is greatly better show and pokemon is a greatly better game…
Personally can't stand Pokemon. The first games were okay cause they were kind of new, but after that they just kept being more of the same. And don't even get me started on the shows.
"Gotta Catch'em All!" Really, that is your catchphrase? Lame.
Oh, it is also your plot…even more lame.
Plus remember all the epileptic seizures the first season caused.
The show was literally hospitalizing children, their target demographic.
That is how bad it was.
Plus the only decent characters were frigg'n Team Rocket, the bad guys(or rivals…whatever).
Then the whole issue with the Pokemon saying their name verbatim the entire time(except the cat with Team Rocket, who must be the smartest motherFing Pokemon around cause he spoke perfect english.) was so annoying and had to make kids dumber by osmosis.
_____________
Now MLP:FiM is really just a Flash based 22 minute commercial for subpar girl toys.
What it has going for it is that it is smarter and funnier then it should be, especially to an older demographic it was never intended for.
Lots of pop culture references, good site gags, great voice cast, and not retarded writing. Plus the music, even though intended for little girls, is quite catchy and well performed.
The animation isn't spectacular, but it is really good for using the process they use. And like any animation there are errors here there as well as mislined characters(someone saying another character's lines).
There are no games as of yet, but more then likely they will be crap, cause they will be for girls and by Hasbro. The indie stuff will probably be a lot different then that.
_____________
Then of course the timeline difference: Pokemon has close to two decades of ongoing content.
MLP: FiM has just over a year of content(the MLP brand has more then that, but those were different characters/settings).
If I had to choose I would pick MLP: FiM simply cause Pokemon stopped being relevant to me back in middle school(which was about 15 years ago).
But for the sake of "Friendship" a merging of the two is not an issue for me.
-----------------
Now if you picked these I might of had a harder time choosing.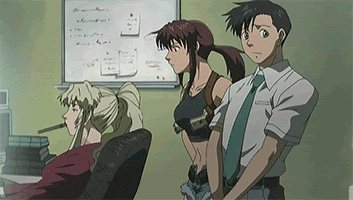 @Deadpool_aka_Wade_W
Thank you for having the intestinal fortitude to make a rational argument for FiM, on an obvious troll thread gone-less-trollish but still filled to the brim with Pokèmon-favorers, based on your own opinions and experience.
 
It wouldn't be interesting to read the responses of a bunch of people agreeing with each other.
You have my krama (not that it's hard to get, but you have it anyway. Please buy a cookie with it.)
Last edited Oct 06, 2011 at 02:06PM EDT
This post has been hidden due to low karma.
Click here to show this post.
Both are awful and need to be killed with fire.