Last posted Mar 21, 2012 at 09:24AM EDT. Added Mar 12, 2012 at 08:28PM EDT
93 conversations with 40 participants
the inner self is all that matters
I am the… THUNDERHORSE!
That's right, I said horse. Problem?
"My doctorate is in laughter"
"Bite my shiny metal ass."
Last edited Mar 14, 2012 at 06:46AM EDT
"404 Princess not found."
Ric Tesla wrote:
"404 Princess not found."
suddenly reminded of this

any way
"MY HAIR IS NOT GREEN!"
"404 successful trolling not found"
"I just made boom boom in my pantaloons"
-Kalmo
.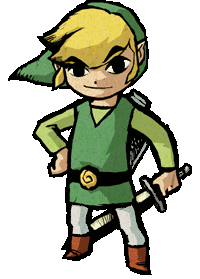 Last edited Mar 14, 2012 at 11:21AM EDT
"Your souls… Give it to me…."
"Could you put this in a way that makes me care?"
"I am William Schnell, Master of THE FISH CARDS!"
"Making fun of people about being virgins when I have 'Warcraftnerd' in my name!
NOBODY WILL MAKE FUN OF ME FOR THIS!"
(I played that game for years. I can make that joke.)
"No sir, i do not like it" (I'm creative)
Ialwaysusespcaesinmyusername
Feeding trolls, one post at a time.
" I destroy thee watermelon, for I am the madcat!"
We are Weegeenymous.
We do not forgive.
We will stare at you.
Expect us.
Last edited Mar 18, 2012 at 02:24AM EDT
"Pans make the world go 'round"
I know a catchphrase, but I'm not sure what the proper onomatopoeia for howling might be.
Awooo? Arooo? Leedle leedle leedle?
This post has been hidden due to low karma.
Click here to show this post.
"Why, no, I'm not part of the Repetitive Department of Repetition. Why do you ask?"
"Explosives? Nope! Lasers? Booooooooooriiiiiiiiing! Explosive Lasers? HELL YEAH!"
"Wait, what was that? I couldn't hear you over the sound of me regenerating."
"Wub Wub Wub Wu Wu-u-u-u-uuuub"
i dont think Brock had a catchphrase
"404: Catchphrase not found"
"This is now a Bionicle Thread"
"Lighting your way since ????"
"All your souls are belong to us."
That smoke you made -- "I approve!"
"Who needs avatars when you can have…… NO AVATAR!"
"When in doubt, sauerkraut."
"I follow the path of the lion. Therefore I shall be know as…….. Pathlion! MuhahahahaahahaHAHAHAHAHAHAHAHAHAHAAAAAAAAAAAA!!!!!"