Last posted Jul 23, 2012 at 02:11AM EDT. Added Jul 17, 2012 at 06:24PM EDT
58 posts from 37 users

I hope he's in the next Smash Bros.
You know who!

Not enough Bowser in this thread. I am disappoint. How many other Mario characters can play a double-neck guitar while surfing? Bowser is a Grade-A pimp.
WHY DOES HE NOT HAVE HIS OWN GAME YET?
I'm gonna post some Mario comics now.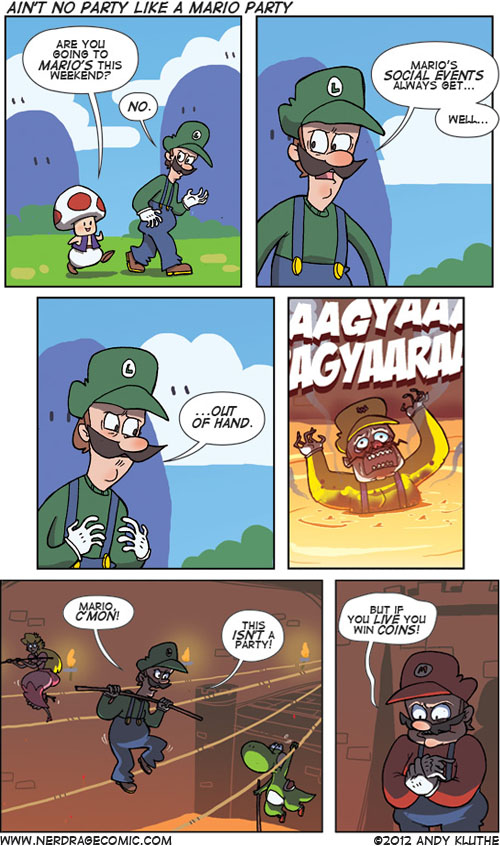 Admiral Bobbery was my favorite partner in the Paper Mario franchise.

HAY.
HAY GUISE.
YOU GUESSED IT.

Of course, Who else?
THERE IS NO ESCAPE FROM HIM!

Thought I'd pop back in here and bump this to show y'all just how awesome Luigi is: