Last posted Aug 17, 2012 at 09:30PM EDT. Added Jul 20, 2012 at 02:47PM EDT
218 posts from 46 users
Banned for flying a spaceship and getting a speeding ticket.
Last edited Jul 26, 2012 at 01:31AM EDT
@ Sparty: Banned for letting this thread die.
And for listing Noble Six as a Leader, a clearly incorrect classification.
(Lol, you can't "inb4".)
@ Ansem: Banned for being a ninja.
Banned for being american.
Banned for unhealthy obsession with fictional guns.
Banned for being truthful.
Banned for watermelon raep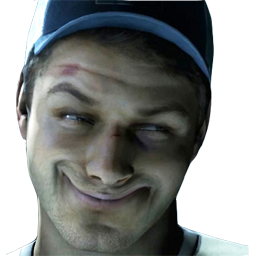 Banned for not lurking moar
Banned for overusing that statement.
Banned for misspelling "Daring Do".
Edit: Double banned for deleting your post.
Last edited Jul 26, 2012 at 02:00PM EDT
Banned for becoming Daring Do.
Banned by Daring-Do, because of impersonation.
Banned by daring Do to do something daring.
Banned due to daring to do something on a to-do list of Daring Do but didn't do it.
Banned for doing it too much.
Banned for not Daring Doing it enough
Banned for not daring to do… if you know what I mean.
Banned for not using a condom.
Banned for messing with my tacos
Banned for not taking better care of your tacos.
Banned making me lol in public and upvote you
Banned for being my friend even though I don't recall adding you though it's probably because you changed your name without telling anyone or at least not me or maybe I just have a horrible memory
Banned for having the memory of a goldfish.
Banned for Ninja Spaceship
@Twins
Banned for not remembering that I'm PanTheMan
Last edited Jul 27, 2012 at 03:22PM EDT
Banned for being too fashionable.
Banned for breaking my combo
Banned for not using your limit break.
Banned for not understanding the rape train has no limit breaks.
Banned for writing "banned" instead of "Banned".
Banned for having a mediocre pop song on your wall.
Banned for blank flank prejudice.
Banned for being confused.
Banned for being a rainbow cat
Banned for having a pixelated avatar.
Banned for banning the new Mudkip on the PokéBlock.
Banned for being unable to exceed warp 7. I want warp 10 damnit!
Banned for impersonating a doctor. Thats right; I know your true identity, nurse coolface.
Banned for describing yourself as "fashionably confused", when we all know your confusion is tacky as hell.
Banned because I changed my name; thus making your comment lack context to a new viewer.
Banned for being a trash boat
Banned for your taunt on smash bros

Banned for not showing me your moves.