@flandre
wendy is terrified at the moment. but somehow she understands what she really wants.
Wendy: okay, im sorry. i understand why you still care about him. we had a friend named jellal who was like sam. he was once good but was manipulated to be bad. he did many horrible things to people, he hurt erza and the others. but after they beaten him. he was freed from his controller. when he tried helping us on an important mission to stop a dark guild. they all didnt trust him at first, but because of him we were able to stop them. it was verry hard for us, but eventually, we learned to forgive him for his mistakes and for the things he had done to us. if we can forgive jellal, then im sure we can learn to forgive sam and all the harm he has done to everyone. i just want this all to end as much as you. so ill forgive sam, and ill make sure that the others can understand as well.
suddenly something hits her like a knife in her chest. she starts to cry
Wendy: my friends…….. my friends are in grave danger. i can feel their lives slowly being drained by that green man. PLEASE HELP US. WAKE UP. I DONT WANT TO LOOSE ANY MORE PEOPLE THAT I LOVE AND CARE ABOUT. JUST WAKE UP. tears begin to flow from her eyes as she holds onto flandre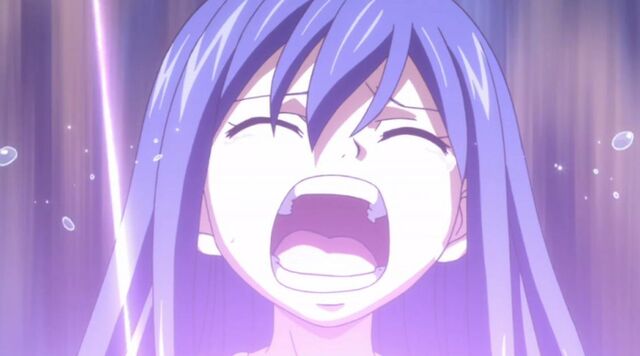 @sam
Pantherlilly: NO, THE WORLD DOEN'T NEED TO BE CONTROLLED, PEOPLE SHOULD BE ABLE TO MAKE THE CHOICES THEY WISH TO MAKE WITHOUT PEOPLE LIKE YOU CONTROLLING THEM. WE DONT WANT THIS WORLD TO BE SHAPED BY A FEW. WE SHOULD ALL BE ABLE TO SHAPE THIS WORLD AS A WHOLE. WITH EVERYBODY WORKING TOGETHER TO PROGRESS FOR A BETTER FUTURE!
Lucy: THATS RIGHT. AND SO WHAT IF PEOPLE ARE SCARED. IT IS WHAT MAKES US ALL HUMAN. TO BE ABLE TO FEEL EMOTIONS. TO LAUGH WITH ONE ANOTHER, TO BE ANGRY, TO CRY. THESE EMOTIONS ARE WHAT MAKES US HUMAN, ITS WHAT LIVING TRULY IS. HUMAN BEING MAY BE SCARED, BUT AT LEAST WE CAN HAVE THE COURAGE TO STAND UP TO THE FEAR, INSTEAD OF RUN AWAY FROM IT. MY FRIENDS RIGHT NOW ARE SUFFERING TO PROTECT A COMPLETE STRANGER WHILE YOU ARE RUNNING AWAY. AND YET YOU CALL YOURSELF A FATHER DOING WHATS BEST FOR HER. LOOK AT WHAT YOU PEOPLE DID TO YOURSELVES, AND LOOK AT WHAT HAPPENED TO FLANDRE BECAUSE OF IT. YOU DESTROYED THE INNOCENCE OF A LITTLE GIRL. SHE LOOKED UP TO YOU, AND YOU DID…DID THIS. YOU SHOULD BE ASHAMED OF YOURSELVES. ALL OF YOU!
@crow
asura cant help but laugh hysterically
Asura: AHAAAAAAAHAAAAHAAAHAAHAAHAAAAAHAAAAAAAAAAHAAAAAAHAAAAHAHAAHAAAAAAAAAAAA!!!!he slowly calms down you honestly think the disease has any effect on me. LOOK AT ME. the foxdie virus shows no effect on asura. as if not there at all my black blood is too powerful to be a host to disease, man-made or natural. oh i forgot to mention one thing. this isnt the real me your talking to.
the lightning and supernova hit asura. but he suddenly disappears when they hit him.suddenly asura is diving downwards towards crow with vajra in his mouth. the asura in the cube was another illusion well planted by asura before the barrier was released. he strikes crow, taking him by surprise. leaving a gash on his back. he flies around back to crow and see crow in pain of his wound.
Asura: you pathetic excuse of a god. do you honestly think i would leave myself open to your silly traps. and that virus never had a chance inside my body. you really need to come up with a better plan if you want to defeat me.
@terumi
Natsu, gajeel, erza and gray are all in agony. they are slowly loosing their life force.
gray is only a few feet away from juvia.
Juvia: J…J…JUVIA. I KNOW YOU CAN HEAR ME GROANS IN PAIN.GET UP, I KNOW…I KNOW YOU CAN BEAT THIS MAN. IF YOU DONT THAN….THAN… THAN WELL ALL DIIIIE!!!
all of a sudden, the water on the ground, due to juvias rain, slash upwards towards the ourobouros' holding on to the other members of fairy tail, releasing them from terumis grasps. they all fall to the ground. barely on all fours and heavily breathing. gray is released and he is lying on his stomach on the ground. the rain begins to downpour much more heavily than before, causing the area to puddle up with a lot of rainwater. juvia begins to get back up but somehow she is different. gray looks up at her
Gray: Juvia… are you alr.. Juvia?

gray is suprised to see juvia. she begins to limp towards terumi, but she has no injuries. there is something completely off about her now.
Juvia: you…..you tried to kill my friends.
her voice is very monotone. without any emotion or energy. almost like a machine
Juvia: you tried to take away Flandres mind.
she continues to walk towards terumi in a limp, gray and the others members can only watch.
Juvia: but worst of all.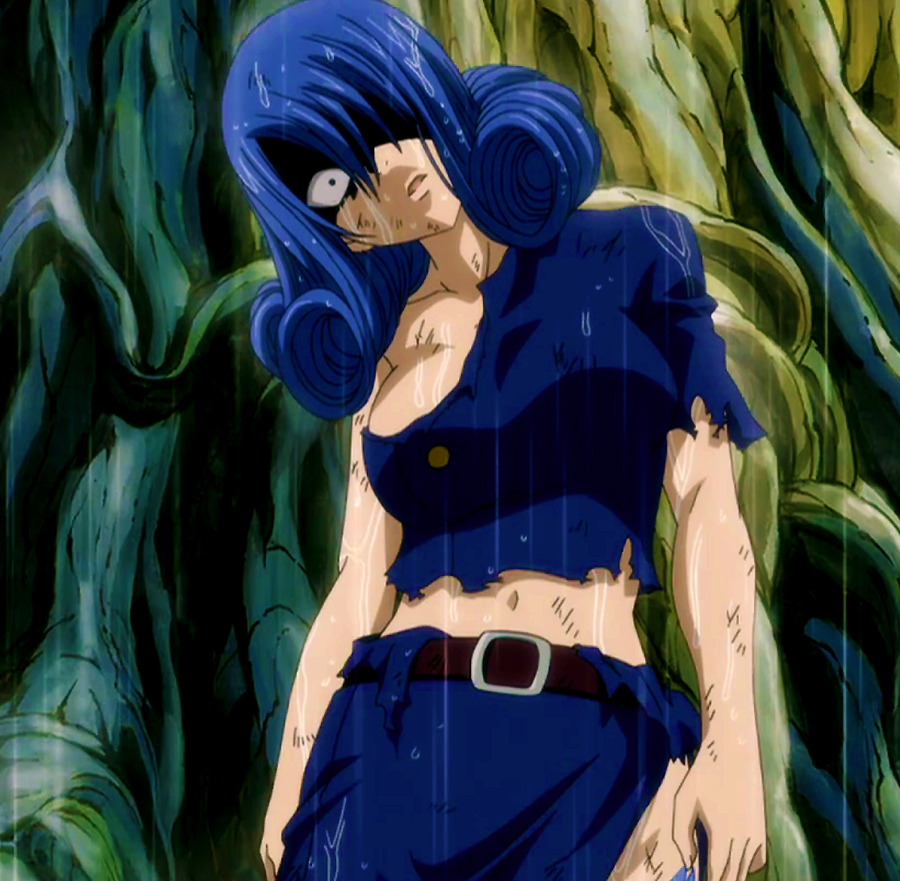 Juvia: you tried to kill my gray-sama.
she is completely void of any emotins or fear. there is nothing left of the old juvia right now.
only madness
OOC:okay, now its just between juvia and terumi. zarath, only go after juvia now, leave the others be. and also this is do or die for terumi. juvia is fucking batshit crazy right now and this is were she is her most powerful. i have plans for a situation for this so just go along plz
guys ill be back in an hour. hold on to any reactions till i get back
Last edited May 20, 2013 at 06:54PM EDT