@reimu.
medusa all of a sudden feels the need to do something very important before the lasers and butterflies rain down uppon her. opens up a portal back to her home.
Medusa: Would you kindly excuse me for a moment my dear. I need to go use the little girls room. be back in a bit.
she flies through her portal and closes it before they hit.
she isnt just doing this to avoid the attacks in a cheap way until the spell expires, she actually needs to go to the washroom.
reimus jimmies should be rustled
@ragna before yukaris attack.
Eza continues to block the lasers.
Erza: Ragna, i know your upset, but you cant let your emotions blind your thinking. your angry, i know that, because of being used and hurt. I know what that is like, all too well. but never let the pain of the past blind you. If you do, you will only invite more pain. open yourt eyes ragna, let go of all of that past, nd think about the future you want. think about your sister, how would she feel about seeing you so bloodthirty and savage?
then yukaris master spark from behind happens.
erza takes apart the two shields, breaking them down into two smaller ones to deflect attacks from both sides. the master spark manages to do major damage to the left side of her shields, it still manages to hold up the lazers from the other side.
Erza: Your a member of Fairy Tail, and our friend. Dont you ever loose sight of that. now become the ragna that we are so fond of. dont let your anger overtake your mind, otherwise youll fall victim to asuras madness.
the shield blocking deflects the master spark completely, but not before shattering her left shield.
the other shield is wearing away slowly from the mass of projectiles.
at the last moment right before the shield is done with, she activates her requip magic and requips into one of her most prized suits. Armadu Fairy, Fairy's armour. the power within this suit is the reason why it bears Her guild's name and guild mark.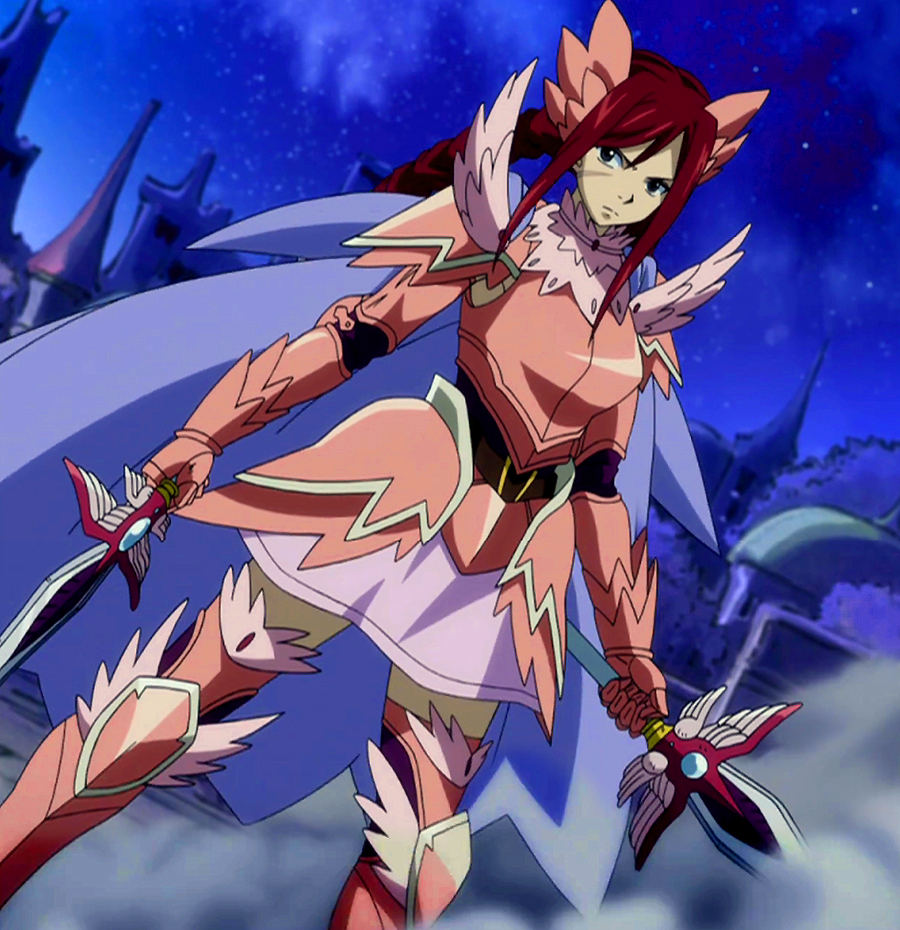 Erza: now let us work together to end this.
erza leaps forward with such strength and charges yukaris position. with blades in hand, they crackle with such raw magic power that it flickers around like a magical Tesla coil. as she makes her way through the barrage of lasers, the magic crackling around her swords simply destroy them as they get to close, leaving nothing from coming in between Erza and yukari.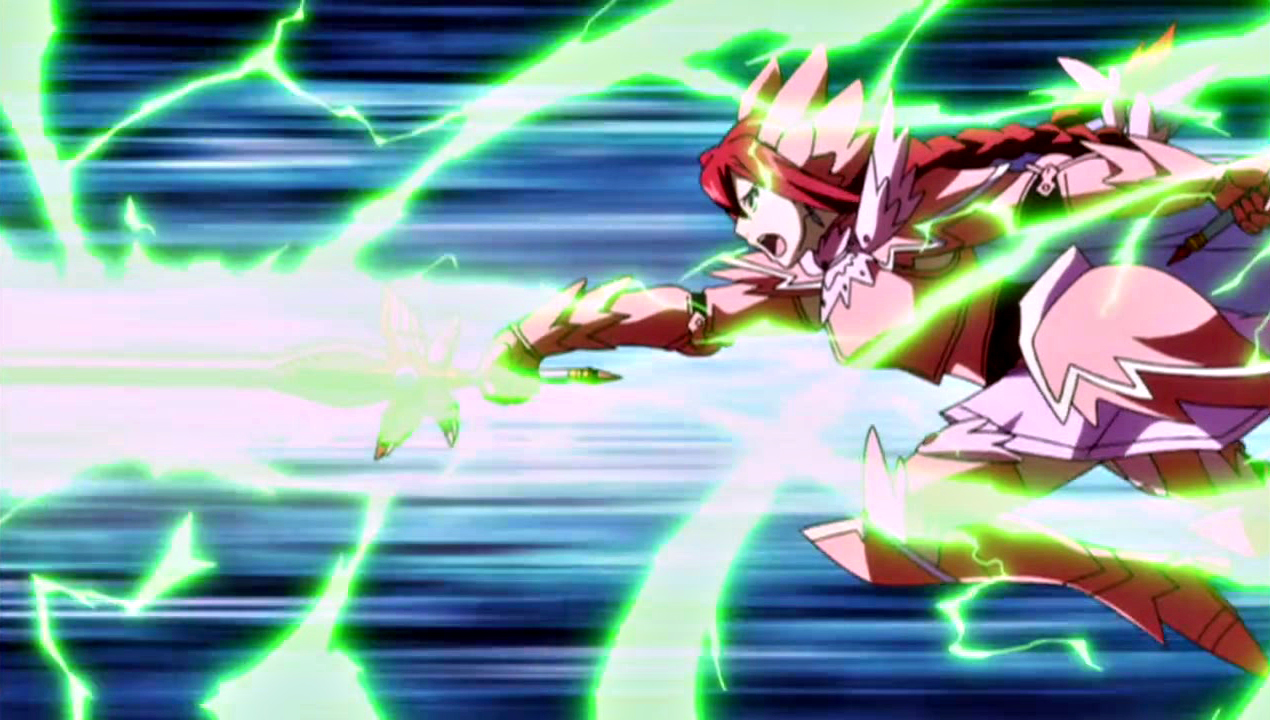 Last edited Oct 16, 2013 at 08:09PM EDT