@ team A
Natsu and Gajeel are quickly healed up and are up on their feet.
Natsu: Never…. Flying…. in that…… AGAIN!!
Gajeel: same here man, hes waaaay over his head.
Laxus: ALRIGHT, QUIT YOURT BITCHING NOW. EVERYONE ON TEAM A, LETS GO NOW BEFORE WE WASTE ANY MORE TIME.
Natsu: hey happy, lets go.
Happy: AYE NATSU!! happy flies off and joins team A
@team C
erza leads Team C through various wode open coridors. with two swords in hands. she slashes through oncoming eggbots that try to impede her path. she is a whirlwind of destruction right now.
@team D
makarov is leading the way. not sure were he is going due to the lack of information. he just opens up various doors, smashes enemy robots with his giant growth magic. blowing aside robots like nothing.
_______________________________________________________________________________
@everyone else still inside the hangar
Gray walks up to Ranga
Gray: hey pal, watch how you talk to her. theres a reason why she is team leader. yeah, so shes a bit too happy at times, but whats the problem in that?
Lucy: terified besides, she is the only person in our guild who is just as bad as erza when mad. just look. points to mirajane.
mirajane has a grim look on her face where usually she is smiling.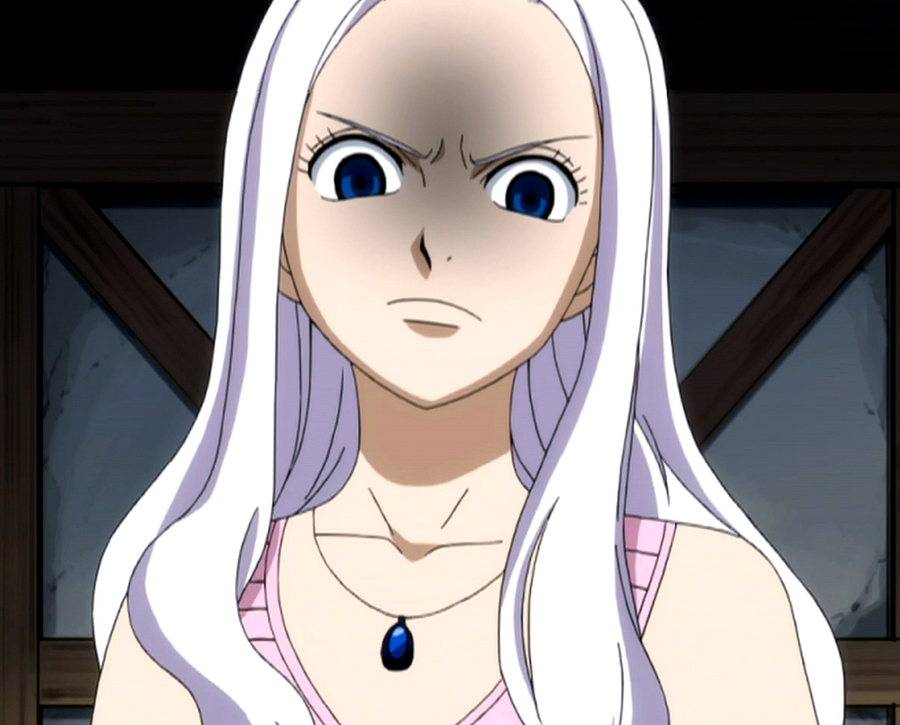 Mirajane: look here Ranga, i dont care about why you think i am the team leader, alright. were all in this together in order to save our home. but if you really want to know why i am the team leader. ill show you. okay.
Gray: oh boy. now you've done it. shes the last person you want to piss off pal, and now you blew it.
Juvia: she can be the sweetest person you can know. but she can also be the last person you see if you ever insult her abilities.
a large cargo elevator begins to lower down to the hangar bay filled with various Swatbots nd other menacing robots
Miragane: if you want a demonstration, ill be more than glad to show you jerk.
she proceeds to walk towards the entrance. thats far away from the ship
cana alberona walks up to Ranga with a bottle of booze in her hand
Cana: your gonna get a front row view of her powers bud. ive known her for a long time and she used to be a snotty little brat when growing up with her. her and her family specialize in takeover magic. allowing them to take the shape and forms of various creatures and animals based on their tastes.
miragane is a good few metres away from the group before she stops. suddenly the hangar bay begins to shake a bit. her hair slowly begins to rise and her body is straight up.

Cana: however: mirajane wanted something more powerful than that. she got very greedy and started looking into forbidden takeover magic that was assumed lost and forgotten.


suddenly a giant black magic circle appears above her head. as this happens she begins to scream loudly

her screams echo throughout the whole hangar bay. as she screams, suddenly her voice begins to change and her body begins to warp with dark magic.
Cana: she found a very powerful takeover magic that she quickly mastered when she was only 12 years old.
the magic of which nobody outside of Fairy tail has known. her dress begins to vanish and warp into an alternate outfit. her arms and legs begin to warp into an alternate shapes as she becomes taller and more slender. black scars begin to apear around her body and her voice begins to sound like the stuff of nightmares as it pierces the ears of everyone inside the hangar.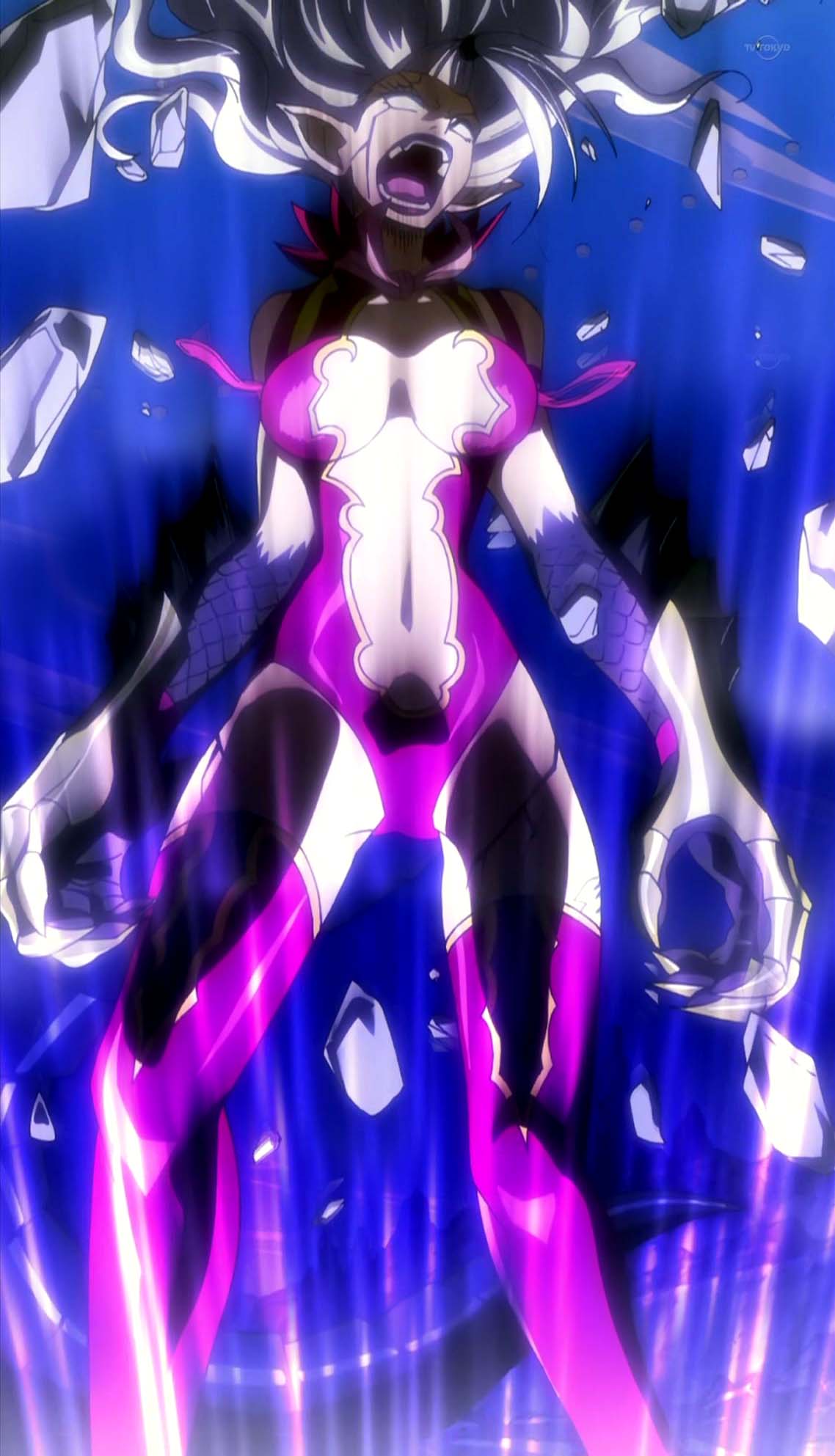 Cana: and this take over magic she mastered is called "Satan Soul" takeover magic.
finally the magic discipates from around her. she has transformed into a completely different being than she was before.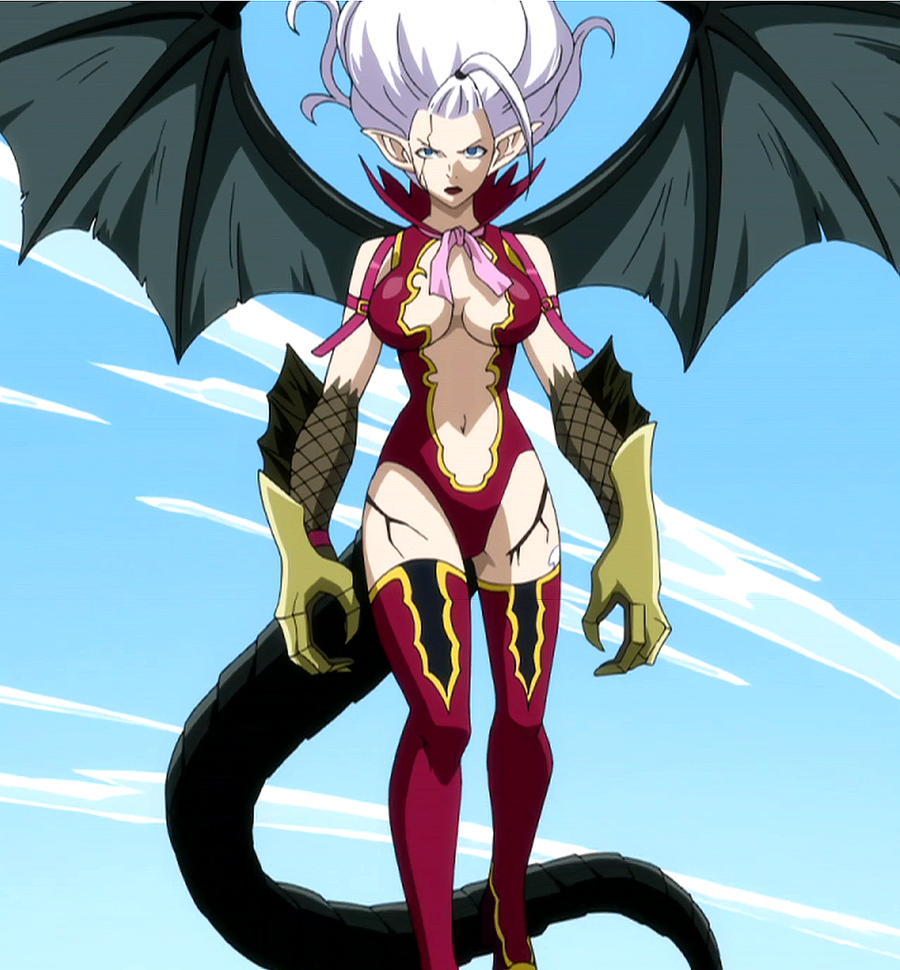 Cana: and its that magic that had earned her the title "Mirajane the She-Devil." but dont worry, shes still on our side. its just that her attitude and personality just go a bit more to the psychotic end.
OOC: awaiting responses, also eggman. i mentioned earlier a cargo elevator bringing in robos to take out the hangar. can you give a brief description of the various robos that will engage mirajane. make it a run for her money.
Last edited Jun 10, 2013 at 08:51PM EDT