Last posted Dec 01, 2009 at 04:03PM EST. Added Oct 28, 2009 at 03:46PM EDT
80 posts from 31 users
Oh bollocks.

I found this pearl on page 10.
I'd rather play Ninja Gaiden's 6-2 with one life than do drugs.
I'd rather

Do you spend all your time inside?
I'd research more memes, maybe?
Seriously I'd study… σ_σ
I do, actually. I see little point in me being outside.
unfortunately so do i, it's sad how unbeilevably pale i am :(
Canada, eh? Well this image accurately shows the true genius of Canadians:

Is there the Gimli Glider in it ?
I'd rather beat the new touhou game than do drugs. WAIT, I would do that anyway. I'd rather explode than do drugs. There we go :p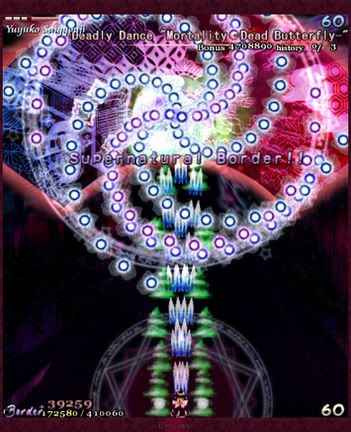 Easy mode, anyone?
i would rather have a buffalo take a diarrhea dump in my ear (avgn reference)
but truthfully if somebody offered me drugs i would just throw it into the nearest fire (or other place that would make the drugs irretrievable), kick the guy in the nuts, and call the cops.
Touhou 12's stage 4 boss is pathetic on Easy, yet annoying as possible on Normal. Annoying survival spell cards.
i would rather an entire coca-cola bottle than do durgz
 
 
 
AN ENTIRE COCA-COLA BOTTLE! THE HOLE THING!
@andrew now THATs hard-core shit right there :P
@Animecello
Wait a minute, that's Touhou 7.
I'm stunned that no one has posted "Your mom" yet.
Oh yeah,
YOUR MOM.
Wait, whoops.
@real genius
um, I think that is, but how can you tell? The spell card?
@animecello
Touhou 7 is the only game to have the supernatural border. Also, Yuyuko is the only boss to attack with butterflies, not counting that one spellcard used by Byakuren Hijiri.
@Tomberry, Jostin, Anti-Jamie, Taryn.
Scott finding out about yesterday's crisis is my fault. I told him ILR about it this morning. I apologize.
@Scott
I don't want it asked again.
Ahh… that explains a lot. Well, as long as the subject doesn't come again I'll be happy.
For a real answer
i would rather be stuck in L4D2 then do drugs (this would be an awesome thing)
But these are bad things.
Zombie apacolypse isnt bad?