Last posted Jul 05, 2013 at 02:35PM EDT. Added Jun 30, 2013 at 03:33PM EDT
57 conversations with 23 participants
Sorry I took so long, but yeah, John Riccitello's damn face on Vader was worth the wait.
EDIT: Screw that I can do better.
EDITEDIT:
I did better.

Last edited Jul 04, 2013 at 04:28PM EDT
oh oh, another mosiac, i claim B2
I claim A2. Will start once the other guy's done.
Last edited Jul 04, 2013 at 04:32PM EDT
i hereby deliver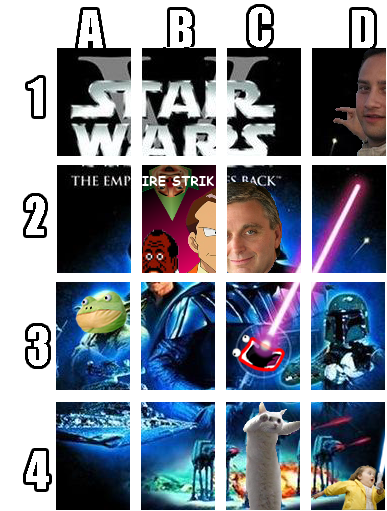 I'll take D2

Last edited Jul 05, 2013 at 02:45PM EDT