Last posted Aug 17, 2013 at 07:13AM EDT. Added Jul 02, 2013 at 11:54PM EDT
161 posts from 58 users
99. Force the lactose intolerant to buy milk.
100. Force the vegetarians to buy meat.
100 down, 900 to go.
101.putting porn videos on the TVs.
iBlewupthemoon wrote:
93. Pretend the bananas are handguns and start shooting at random strangers. When the "clip" is consumed, eat the banana and throw the peel on the ground
102. Grab those banana peels and play Mario Kart with the motorized shopping carts
103. Shout "BLITZ" (anyone who has worked at Walmart will know)
104. Play with the automatic doors.
105. Break into the manager's office and lock yourself in. Then sing "Bird is the Word" over the intercom until they stop you. All verses. Repeat as needed.
106. Get a radio/laptop, turn on the Lazy Town "You are a Pirate song" and start stealing oranges.
(LoL Players will understand)
107. throw a rave in the kids section
108. Go to the speedy checkout and buy over 20 items.
109. Get in a busy part of the store and Gangham Style while dressed like Psy
110. Be a "Rémi GAILLARD"

111.put sex toys in the toys section
112). Run in naked, saying "The Time Machine WORKED!"
See ya 'round September.
113. Try to start making out with strangers.
114. put porn in the books asile
115. Get a job in Walt-Mart, bad talk to your boss, get fired.
116. Say "I love you" to random women in the store.
117. Clog all the toilets in the restrooms.
119. Ride the bikes on display while singing "La la la!" at the top of your lungs, like so.

TehAwesomeBrony wrote:
116. Say "I love you" to random women in the store.
You should especially do this if you're female.
117. fire all the fireworks
118. Lock and load one of the guns in the store and shoot someone
119. replace hot game titles with cds (bonus: if you manage this) (2x bonus: for actually working at the game aisle)
Losing count are we?
123. Do what Stewie and Brian would do. DRIVE A FUCKING TANK THROUGH THE STORE!!!
124. Launch a motherfucking nuke at the store.

125: Rub a bunch tooth paste onto your naked body and slide your way across the aisles while screaming "I AM THE SLUG!'
126. Force everyone to join you do a conga line.
127. slide down the convertor belt with style. points if you knock down food items
128. scream at the to of your lungs KOOOOOOONY 2012!!!!!!2!!!
129. Go for a joyride with a forklift through the store.
131. Run around dressed up as the Doctor pointing your sonic screwdriver in people's faces, while screaming, "GERONIMO!"
Last edited Jul 19, 2013 at 01:03AM EDT
132. apply for an walmart job switch video surveillance tapes for porn tapes
134.
Take a puzzle from the puzzle section and run around, angrily telling any employee you meet that their store tried to sell you a puzzle that was broken into pieces.
135. ask to random people if they can give you a fuck.
136. Grab eggs from the frozen aisle and throw them at EVERYONE
138. Come wrapped in high power explosives.
139. Hijack intercom, and scream "HALF-PRICE OFF EVERYTHING ALL UNMARKED ITEMS!" into it.
Blast He-Man's rendition of "what's up" at maximum volume while prancing and acting flamboyant in general.
141. Walk into the store with a pneumatic drill and begin chiselling away at the floor down one of the isles. When some comes to remove you simply look them in the face and say…..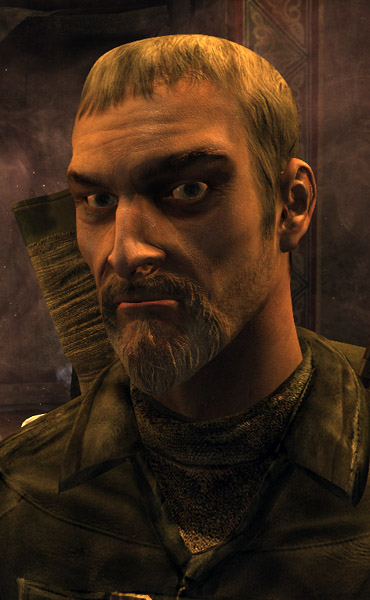 "Seeenging pihpez…."
142. Do the following…
Step 1. Take over the intercom
Step 2. Announce "ALL YOUR STORE ARE BELONG TO US"
Step 3.???
Step 4. Profit!
143. Choke out the door greeter, steal his outfit, and greet everyone with "Turn back while you still can…"
144. wear an dominator or dominatrix outfit around the baby aisle
145.
Wear an Amish outfit then take a super strong electric magnet, hide it in your jacket (or what ever the Amish wear).
Then proceed to the electronic section of the store, once the Televisions and other electronics turn to static or power down all together, everyone's cellphones that they have on (Bonus points for taking out the cameras and lights) due to the powerful magnet in your jacket.
As people are confused about why all the electronics are going hay wire or just died start yelling: "ALL MUST GO BACK TO THE WAYS OF THE OLD!!!" (continuously).
Finally run like a mad man around the store continue through other sections of the store that has electronics or electric based products.
Not only you got kicked out but you got on T.V. and being labeled "The Amish Terrorist".
Last edited Jul 22, 2013 at 12:40PM EDT
146. walk into walmart like "what up? i got a big cock"
147. wear an bender costume and steal money
148: Say you're a small business owner