Last posted Feb 24, 2010 at 06:08PM EST. Added Dec 31, 2009 at 05:19PM EST
291 conversations with 54 participants
Who wants some?
[Tristan joined RG's party]
Tristan used Nature Call!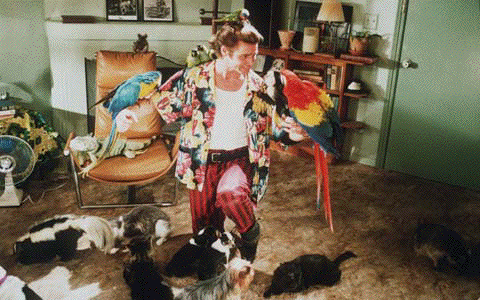 Aj's atk doubled!
RG's atk doubled!
Tristan's atk doubled!
Oh yes…
I'm the token druid.
Me
RG
And Average Joe.
Tristan uses Razor Leaf on TehBishop!


It's not very effective…
Real Genius casts Flare on Ann Hiro.
Ann Hiro takes 7331 damage.
7331?
I'm not sure that's normal, but whatever.
ANONYMOUS USES ZENU.NET ON EVERYONE
EVERYONE TAKES 100000000000000000000000000000000000000000000000000000000000 DAMAGE
Emerelds5 takes out calculater
[Divide by zero] [Calclate l33t]
[Throw calcula.] [go back ]
Emerelds5 Chooses Calculate l33t
1+3+3=7
Everyone gets pwned
I beat you up with a board with a nail in it.

I choose to fight the urge to scratch my balls…
…and so far, I'm losing horribly.
NOBODY EXPECTS THE SPANISH INQUISITON!
Griff throws magic missles and numerous G's at you!!!!
RG casts Protectga and Shellga on party.
I defeat all attacks by Jesus by account of him being a friend of mine.


And furthermore, I add a heavy to the battlefield…


POW! HAHA!
I torch your heavy with the backburner from behind.
300 damage!
Heavy defeated!
(Similar to Emeralds5)
Spottedfur takes out a calculator
[9001/0]
Random crap gets blown up and everyone loses The Game.
Spottedfur walks away…
The problem is, I already won the game.
My party is safe.
RG gets in two commands in one turn!
RG quadruple summons Anima! Anima uses Oblivion 4 times!
RG quadruple summons Anima! Anima uses Oblivion 4 times!
16*4*2*99999= 12799872 damage! That's over 9 million!
Spottedfur was defeated.
I already walked away… D:
Oh well.
@Spottedfur
Is it how it's told now?
Is it all so old?
Is it made of lemon juice?
Doorknob, ankle, cold.
Now your song is getting thin.
You've ran out of luck.
Time for you to retire now, and become a duck.
…I didn't get any of that.
Rafe takes out spellcheck and kills Emerelds5 hay!
Last edited Jan 30, 2010 at 08:43PM EST
Unless you want admin trouble, remove that pic.
ok ok im already on warning like hector

Big Heavy Kirby shot Big Heavy's crotch
Last edited Jan 30, 2010 at 07:45PM EST
Real Genius fires his laz0r!
At uncooked popcorn.
The popcorn expands and floods everything!
Superintendent's house destroyed!
You guys are tough!
LUCKILY, I've got:
Now I'm ready >:3
Candy Wife, seduce RG!
NOW. I summon Shadow wolf.
Eat him.

MASTER SPAAAAAAAAAAAAAARRRRRRRRRRRRRRK

Last edited Jan 30, 2010 at 08:33PM EST
ROW ROW FIGHT THE POWAH UP!!

Your Master Spark inflicted minimum damage!
RG doublecasts Haste and Faith on animecello!
Speed and Magic upped!
RG doublecasts Dispel and Annul onto Mellow!
All positive effects and magic lost!
Then mario eats his smash ball and kicks fire in mellows face!!!
Critical hit! Over 9000 damage!
R.I.P. Mellow (1992-Today)
IMA FIRIN MAH LAZOR
BLAAAAAAAAAAAAAAAAAAAAAAAAAAAAAAAAAAAAAAAAAAAAAAAAAAHG
SM joined as Super M!
Super M is waiting in the battlefield.
Adam West here!
looks at SuperM.
Hmmm.
Ahah!
http://www.youtube.com/watch?v=HoUpF7rvfnk
throws bomb at SuperM
Last edited Feb 02, 2010 at 08:24PM EST
SuperM blocks bomb!
Damage halved!
SuperM takes half of Adam's last name off his LiteBrite!
RG's party lost 3/4 of their health!
RG casts Reverse on TehBishop!
RG casts Cure4 on EVERYONE!
TehBishop faints.
RG uses Absorb into Time on TehBishop.
Absorbed into Time…
Giygas appears.

You cannot grasp the true form of Giygas' attack.
You cannot stop crying.
A set of 0s and 1s programmed by game Developers!
I managed to comprehend it.
I used the Holy Hand Grenade. (Thank God I still have it)


Giygas was defeated.
Darth Vader uses Noooo!
RG casts Death on Skrapphosaur!
Skrapphosaur fainted!
RG gained Giygas and Darth Vader summons!
Tristan uses Overdrive!
Tristan uses Nature Summon!
Tristan Summons Ifrit!


Ifrit uses Meteor Strike on SM!
SM fainted!
Tristan has obtained Phoenix Down!