Last posted Feb 24, 2010 at 06:08PM EST. Added Dec 31, 2009 at 05:19PM EST
291 conversations with 54 participants
RG is using dramu.
Wild Kytosai has appeared!
Wild Kytosai used Transform!
Wild Kytosai Transformed into a PeNiS!
Wild Kytosai used Hydro Pump!
PanzerIV-1 has been repaired! PanerIV-1 uses machine gun! causes 3768 to Penis!(kyotosai)
Panzer IV-2 Appears from Panzer unit!
PanzerIV-2 Uses overload on RG causes 4827343 Damage!
RG summons Yojimbo!
Yojimbo uses Zanmato!

All enemies die!
Panzer Unit get wiped out!
SS Infantry Units 1 and 2 enter the fight!
RG uses Peerless Wind God!
Unit 1 gets wiped! Unit 2 takes cover and uses trench dig!
Unit 2 takes 200 losses! Unit 2 calls on Artillery support!
Kytosai reverted back to standard form!
Kytosai used Agility!
Kytosai's speed rose!
Kytosai used Dig!
Kytosai dug underground!
Kytosai used "Boring Military Speech"!
~~
U.S. ground forces serving in Iraq and Afghanistan continue to face a myriad of challenges from insurgents who effectively use improvised explosive devices (IEDs) and other asymmetric warfare tactics and technologies. It is estimated that there are more than 1,000 IED attacks per month and IEDs now account for approximately 70 percent of U.S. combat casualties in Iraq. Over the last several years, Congress and the Department of Defense have poured huge amounts of money into force protection and counter-IED equipment, but we remain fighting an uphill battle. A main reason for this is that our ground forces, especially the Army, lack comprehensive electronic warfare (EW) training, which enables our forces to effectively operate in the domain – the electromagnetic spectrum – that is critical for asymmetric warfare.
Recognizing the need for greater electronic command and control to protect our ground forces, the U.S. Army is now in the process of developing EW as a core warfighting capability to not only counter IEDs in Iraq and Afghanistan, but prepare for future combat against asymmetric threats. The development of Army EW is challenging, primarily because the Army is starting from scratch. For years, the U.S. Army neglected EW programs and training. Viewed properly as a force protection capability and enabler through the Vietnam War, EW expertise slowly declined over the next 30 years. In fact, by Operation Iraqi Freedom (OIF) and Operation Enduring Freedom (OEF), EW expertise in the Army Staff was left to one contractor in Army G8; hardly the level of expertise necessary to effectively counter this new asymmetric threat.
In January of 2006, the Army took a major step in the right direction by beginning to send soldiers bound for Iraq and Afghanistan to EW training at NAS Whidbey Island, the center for Navy EW training. The purpose was to use the Navy as a model to begin filling Army ranks with trained electronic warfare officers (EWOs). By May, under the direction of the Vice Chief of Staff, the Army officially established its EW Division to develop its own complex and integrated EW Military Occupational Skill (MOS) training program, which will ultimately relieve the Navy from its current EW ground support mission by 2009.
The mission of the Department of the Army Electronic Warfare Division is to establish EW as a core warfighting capability within the Army and to create an enduring competency that is commensurate with that of other services. A core warfighting capability means that every soldier – from private to general officer – must have an education in electronic warfare. To date, the Army has trained more than two hundred joint service personnel through tactical and operational EW courses at Ft. Huachuca, Arizona, and Ft. Sill, Oklahoma. Army soldiers are now being recognized with an Army-approved EW Additional Skill Identifier (ASI), which is beginning to form the foundation for manning future rotations.
~~
It's a critical hit!
Justin took 5000 damage!
Kytosai took 3500 damage from recoil! (due to lack of tl;dr)
Unit 2 took 30 losses! Unit 2's Artillery support uses cannon fire! Caused 347823 damamge to all targets!
Kytosai used Speedmod.
Kytosai was deteced by ASE
Kytosai was kicked from server (GTG lol)
Unit 2 Calls for units 3 and 4!
There is nothing that the ASE can't see.

DITTO THAT, BROTHER.
units 2 and 3 attempt a attack from behind on ASE!
ASE is attacked from the front, by the Black Knight (MONTY PYTHON), who coincedentally hi-jacked a school bus and (having no limbs and being totally wasted) splatters ASE.
Units 2 and 3 and the Black Knight defeat ASE! all gain 34862348723 EXP!
You can't damage the ASE.
Because I have cast reverse on my entire party.
RG casts Zombiega on his party!
Healing effects reversed!
Epic win there.
ASE uses scan! Weakness found!
Unit 2 changes to defensive formation! Unit 3 falls back and sets up radio tower!
RG begins to charge something!
Unit 2's Weapons Specialist defuses RG's Mystery Weapon!
It's not a weapon, it's an attack.
Charge finished!
RG quadruplecasts Gravija all at once, while quadruplecasting Gravija all at once!
The 8 Gravija spells spawn behind the enemies.
Detonation!
Black hole forms!
All enemies disappear!
Units 2 and 3 are wiped, radio tower calls bombers! ( you never said the radio tower)
Black Hole takes hold on radio tower and bombers!
RG casts Teleport on his party!
Everything else disappears!
>< " scene switches to hitler spazzing out cause he lost and calls for the SS to try against RG"
Kytosai changes IP!
Kytosai, being in Soviet Russia, Sees the All-seeing-eye.
Kytosai stabbed RG with a cheese stick!
I point the All-seeing eye at Kytosai!
The All-seeing eye sees Kytosai and sends KGB after the traitor!
They attack Kytosai with quick and easy answers for only $.99!
Kytosai goes broke!
Kytosai yells "RAAAAAAAAAAAAAAAAAAAAAAAAAAAAAAAAAAAAAAAAAAAAAAAAAAAAAAAAAAAAA…"
Kytosai's attack rose sharply!
Onoez's defense fell harshly!
Kytosai used… lawnmowersmash..?
Lawnmower Exploded.
Kytosai sustained 25000 damage.
Onoez suffered 1602345 damage.
Kytosai melted into the ground.
*Helicopter overhead, drops another one"
Kytosai says "What is this I don't even"
Kytosai's Lulz rose sharply!
Hitler launches all-out attack on the Soviet Union!
Hitler's Eastern Front causes 23489234237 Damage to the Soviet Defenders!
Guys, you died a long time ago.
dunno just woke up and BAM! im here.
Red Leader enters the fight!
no… read leader uses SPAUS-12 Shotgun on ann hiro causes 23497823492 damage!
Cool story bro…

Last edited Feb 14, 2010 at 05:13PM EST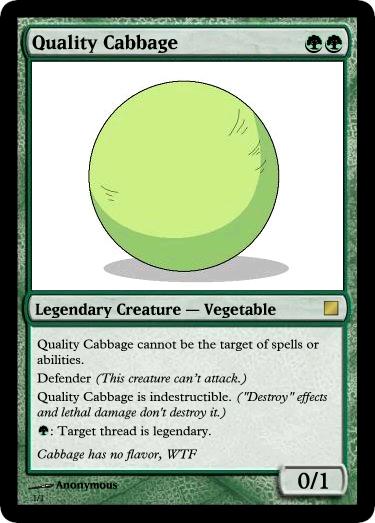 s> raer card lol 25k gold
OK, whatever.
RG uses the ASE to hack the Quality Cabbage card!
RG casts Fire Lv. 1 on the cabbage!
Quality Cabbage fainted!
RG! That was for sale!! T_____T
AWESOME SMILEY,NEDM,LONGCAT AND TACNLOL COMBINE THERE THEIR POWERS TO BECOME:
!file:///C:/Documents%20and%20Settings/Cam/My%20Documents/My%20Pictures/forum%20pic/untitled.JPG!
AFGKXNCVKLZXHVL
(a very large negative colored awesome smiley that is on fire)
RG used Spare Change!
10 Gil soar through the air!
1 damage to zap54312!
zap54312 fainted!
Zap54312 used self destruct