Last posted Feb 20, 2014 at 06:40PM EST. Added May 21, 2010 at 04:27PM EDT
608 conversations with 125 participants
Iced Hot Chocolate wrote:
We don't even have an entry on it. Should we?
It could be somewhat of an inside joke entry, but it isn't really a bad idea I would think…
We actually have multiple entries for the Cheeto, but we chose to hide them all.
This cheeto…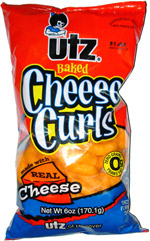 … Is not a cheeto. It is a cheese curl.
MOD Edit: Enough is enough, locking.
Different MOD Edit: >tfw fun allowed, unlocking.
Original MOD Re-edit: Bumping a thread to further push your own work can be considered shitposting. We have a general for that. Re-locking.
Last edited Oct 31, 2013 at 05:20PM EDT