Last posted Sep 06, 2010 at 04:59PM EDT. Added Aug 17, 2010 at 05:18PM EDT
202 conversations with 41 participants
You know I can't make you a desu when you only have one eye.
Sorry I has no skills in the way of the photoshop
can someone do skankins, then mine?

BEHOLD my poor attempts at gimp!
I was bored :3
Original:


gahhhh not enuff contrast >.<
my bad…
Fixed:


But now I dun like it… =_=
oh well………. I give up :P
Last edited Aug 19, 2010 at 12:02AM EDT
This is my older Avatar (My first non Advance Wars one), and it would be great if someone could pull off an awesome photoshop with it.
add some more contrast and not only will I rep you, I'll use that as my avatar!
lol. i dont even.
Last edited Aug 19, 2010 at 12:20AM EDT
Mad skillz yo.
Last edited Aug 19, 2010 at 02:30AM EDT
Yea… Awesome. =w=
Son I am moon…
I wish I could do better, but for a first shoop I still do better than 75% of the internet.
Last edited Aug 19, 2010 at 02:59AM EDT
For PwNeDoScAr

its the tought that counts,right?
Silly anime girl.
A bunch of leek is not a horse.
You look ridiculous the way you are standing.
@siren
Fucking laser how do they work?
Actually I like it without lasers, reminds me too much of Hentai.
Last edited Aug 19, 2010 at 10:51PM EDT
Aaaaaaaaaaaaand that's why you're sweatie.
you changed your icon. oh well


yes,this is the only thing I know how to do
@Chef HOLY FUCK THAT'S AWESOME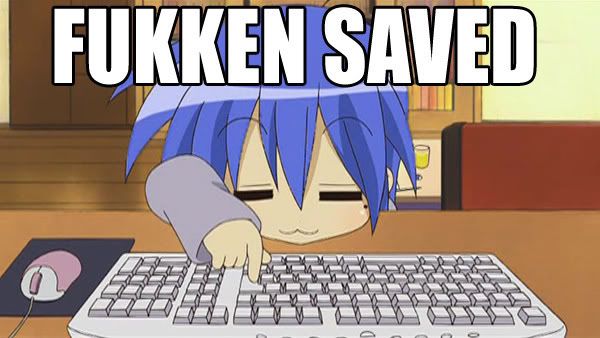 Last edited Aug 20, 2010 at 10:51AM EDT
Although I like that post above.
Also throwing my old picture up.
Last edited Aug 20, 2010 at 11:37AM EDT
ninja'd, dammit
mind telling us how you got those scars Adam?
Last edited Aug 20, 2010 at 11:35AM EDT

Although It's already cool…
I should have done the hair over the glass's but meh its anime.
Returning the favor to Sweatie.

Goddamn you are one sexy beast
o.o fear my skills of not having Photoshop o 3 o
Sad Face He denied us. o 3 o Lol
Can someone do mine?

@Dr.octagonopus

@Ashbot I ish working on yours, but it wont be epic since Im using MS Paintr :P

To me, its okay seeing as I make things like this

@Marimba
How do I FUKKEN SAVED .swf?
no one comments on my pro im lonly