So, Fox News was filming a carjacking, but when the guy appeared to be unstable, the anchor said to cut off, but the cameramen did not. Suicide was broadcast on live television.
Here are some examples of image macros of it: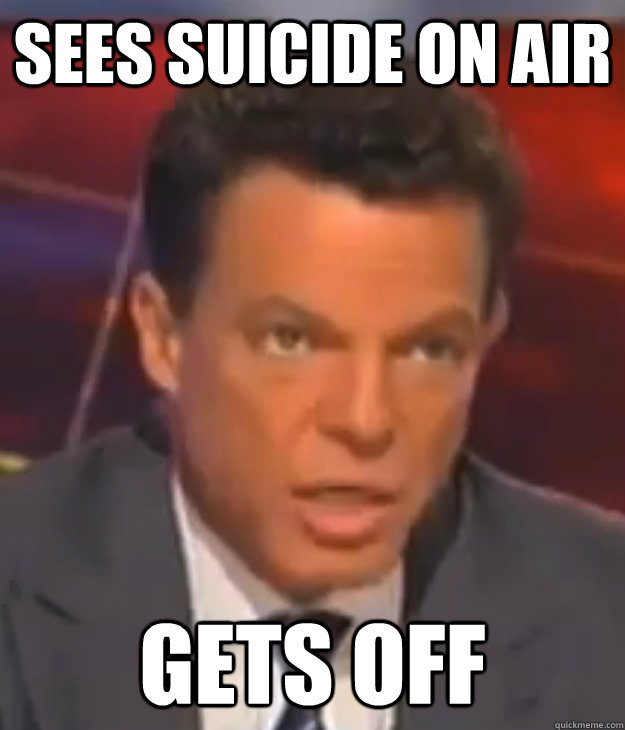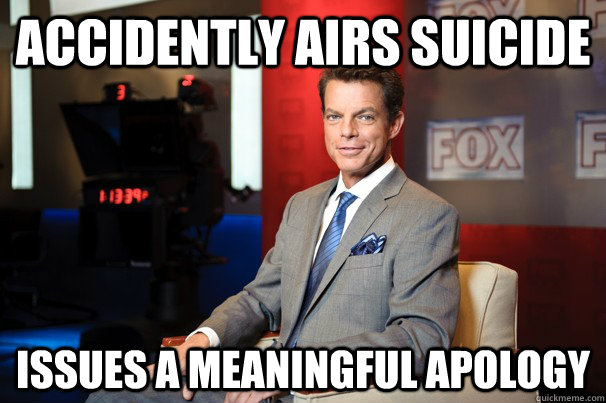 Smith as he yelled to cut off:

How do I make the images smaller?
Sources:
https://www.youtube.com/watch?v=7CdqHfSHRp0&feature=youtube_gdata_player
http://www.nydailynews.com/news/national/carjack-suspect-shoots-high-speed-chase-fox-broadcasts-live-article-1.1170617
http://www.npr.org/blogs/thetwo-way/2012/09/28/161972855/fox-news-smith-apologizes-after-man-commits-suicide-on-air
http://entertainment.time.com/2012/09/28/fox-news-apologizes-after-airing-live-footage-of-suicide/#ixzz27pDQYHwM
Don't watch the video.
He then made an apology:
>We really messed up. And we're all very sorry. That didn't belong on TV. We took every precaution we knew how to take to keep that from being on TV. And I personally apologize to you that that happened. We see a lot of things that we see that we don't get to you because it's not time-appropriate, it's insensitive, it's just wrong. That was wrong. And that won't happen again on my watch, and I'm sorry.
This one you can watch (his apology):
Last edited Sep 28, 2012 at 11:18PM EDT