Last posted Mar 25, 2014 at 03:07PM EDT. Added May 21, 2010 at 04:27PM EDT
614 posts from 128 users

It is not a meme….
Last edited May 21, 2010 at 04:27PM EDT
but nannerpus is!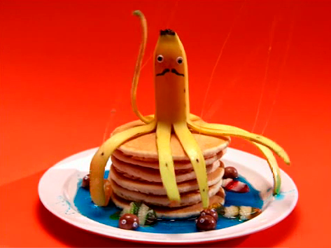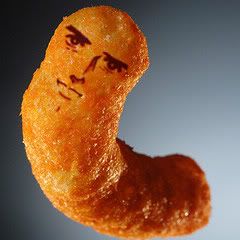 guess where this cheeto's headed….
Saying something isn't a meme is now a meme.
I dear some one to make an entry… before I do
CAMOAWAM!
Last edited May 22, 2010 at 04:32AM EDT
This post has been hidden due to low karma.
Click here to show this post.
I dont know, I've never made an entry before. some one else do it. :B


I must order some on ebay, its the only way to explain this taste.
http://cgi.ebay.com/Wotsits-Cheesy-Puffs-Box-48-Packs-/380194214594?cmd=ViewItem&pt=LH_DefaultDomain_0&hash=item58855752c2
Last edited May 22, 2010 at 02:04PM EDT
Wow! Most of these are seriously impressive photoshops. (Great use with the smudge tool, karnella)


(Sorry it isn't too decent; I just woke up and seen this thread and I knew I had to get this submitted A.S.A.P)
Although, I'm outraged I wasn't invited to this photoshop fad.
Last edited Jul 17, 2014 at 02:13PM EDT
I WILL MAKE AN ENTRY ABOUT THIS!
But I will get banned so nevermind, I won't
GOT YOUR HOPES UP, DIDN'T I?
Although, I somewhat completely render these as full-inside jokes, but they are related / notable.
Last edited May 22, 2010 at 03:25PM EDT


I have mad shooping skills.
Gentlemen, I do believe we have true potential on our hands. Now go! Spread it throughout teh internet!
This is a KYM fad, but not a meme yet.
edit
Anyways I started this thread as a reference to the DeadPool section, and oh god… was I wrong…
Last edited May 22, 2010 at 05:33PM EDT
Thank you very much for starting this thread Sweatie Killer! It rocks!
Thank mellow, shes the one that started the image editing.
Last edited May 22, 2010 at 05:51PM EDT
Last edited May 26, 2010 at 07:42PM EDT
@ Christopher the Pimp Abra: I found Cheeto head in that one pic.
Mad shooping skills, I don't has them.
Successful CAMOAWAM? On my KYM?
Griff would be so proud.
animecello and I were discussing about this after we seen a thread on this on 4chan's random board, and honestly, I'm not too happy someone went to great lengths to put it on there.
I'm not sure who did it, but I can certainly wish I could tell them it's not wise to force memes, especially just a slightly significant fad.
Although, I am astounded at Cheeto's prevalence, and I have to say I won't be surprised if I see an entry and further references soon.
Last edited May 22, 2010 at 10:52PM EDT
It's funny to see some of their reactions.