Last posted Apr 25, 2012 at 05:19PM EDT. Added Mar 22, 2012 at 05:44AM EDT
49 posts from 27 users
I need the practice. Maybe youll get a watercolour once in a while…
inb4 dicks
Draw me blue screening Chuck Norris's laptop
Chuck Norris riding Ric into a field of Gamzees, with Ric firing off his shoulder cannon and Chuck roundhousing anygamzee within range. GO!
Me trying to shoot Slendy with a revolver after he took out my eyes.
YES! This picture is full of so much win.
Obligatory request of draw Batman with your eyes closed.
Want to draw?
↓Insert obligatory penis request here↓
hmmm…,…
draw me like one of your french girls.
*le me thinking about what to ask you to draw

Fish Fingers and Custard!
Draw me, destroying the world, and Dravitar, Quantum, Ric, Seal Clubba and Slendy trying to STOP ME!!
Draw a penis. Draw Slender Man teaching Ric to ride a bike.
Draw me, (Bender) flying on warcraftnerd, into the sunset that has sunbeams coming out of it, saying, "Trollbait, trollbait,trollbait"
bump (yes i know this isnt 4chan)
A full body verison of my lolgineer.
Draw me punching opspe in the face. Whore deserves it.
Moargun wrote:
Draw meeee
naked.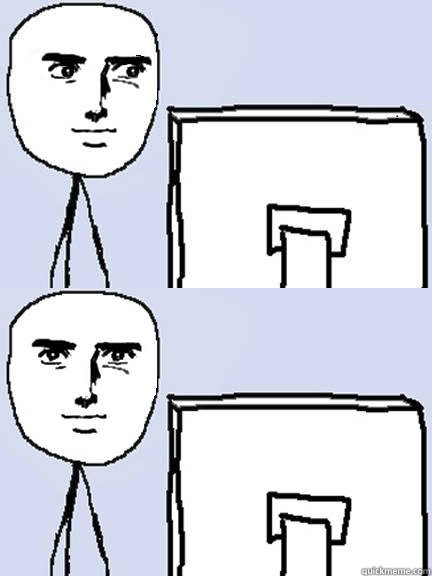 Ashbot wrote:
naked.

HAHAHAHAHAHAHAHAAHAHAHAAHA no.
Draw me doing the tango with Ashbot please.
The Invisible Touch album cover
Heavy Weapons wrote:
Am I an engineer or GYIGAS.
Why can't it be both?
"SPAH…SPAH SPAH SPAH SPAH SPAH SPAH…I…FEEL…H..A…P…P…Y…"
draw a good picture

Back on topic…
Draw me riding a giant robot shark through space.
William Schnell wrote:
Back on topic…

Draw me riding a giant robot shark through space.
A female Commander Shepard, with the face of Jennifer Mui, blowing the head off of the Illusive Man with a Rosenkov M-97 Viper sniper rifle.
Shot's taken from long range, about 500 meters. Preferably, it would be a three panel image; first showing Shepard aiming the rifle; then showing the view from the scope at the moment of impact; and finishing with a shot of what's left of the Illusive Man's neck. Just no "blood fountain" coming from the stump. I want it to look relatively realistic.
EDIT: However, you may use any format you like.
Last edited Mar 26, 2012 at 02:56AM EDT
Draw me and Nikolaki trying to get our paper airplane out of the neighbor's tree.
It's been stuck up there for the majority of the day and we've had no luck trying to get it down.
Chuck Norris using Mega Man as a weapon while on his Master Chief mount.
Last edited Mar 26, 2012 at 03:57AM EDT
Draw the cover art from F-Zero X in full color.
This sure is one quality bandwagon.