Last posted May 12, 2012 at 07:52AM EDT. Added May 09, 2012 at 05:03PM EDT
50 posts from 45 users
What kind of talent do KYM members possess ?
I have the talent of living
The talent of not giving a fuck.
The talent of being able to play the:
Clarinet
Clavinet
Piano
Synthesizer
Sitar
Dilruba
Alto Saxophone
Baritone Saxophone
Ocarina
Harmonica
Melodica
Mandolin
I'm actually forgetting some.
I kick ass.
The talent of quality animation.
I'm very good at Trials HD and Evo, I'll tell you that.
I can't tell anyone my secret
but it involves fapping
talent of dying by a fat Italian plumber who eats mushrooms and coming back to life a few frames later
I'm a shark fighter. I fight sharks.
Fireproof. Need I say more?
Boromir The Pin Cushion wrote:
What kind of talent do KYM members possess ?
Talent of being opinionated and offending people.
:(
MDF….I thought this was over, but I guess not. Please, can we just drop the issue?
---
I can raise and lower an entire moon. Not to mention I nearly caused an extinction of an entire race. (On accident, by the way. I didn't mean for it to go that far…)
I have a black belt.
I also have the amazing ability to get into an accident with every car I've ever owned (one). That's why I use a bike now.
I have the amazing power of neutrality. All sides of anything are stupid.
I can play:
Guitar
Piano
Drums
Saxophone
Fife
Piccolo
Harmonica
Mandolin
Bass
Banjo
Sitar as Well
Violin
I can sing
A few others I cant think of
And I play a mean skin flute(wink wink)
Im training to be a cage fighter.
I can have a deadly stare, have minions, change forms, teleport, play mind games and hack.
But seriously:
Drawing
Can Play The Flute And Keyboard
I am also training in 3dsmax.
Internet:
Able to build machines to do my bidding. :3
IRL: Uhhhh…building stuff with legos?

Last edited May 09, 2012 at 06:48PM EDT
serious question: anyone else here DJ?
State debate top 3.
first chair flutist.
bassist in a band I made.
youtube channel with 97 subscribers.
AND SEX
I come up with crazy ideas that only interest me and would probably never sell.
Besides that, it's mostly drawing and computer concepts. (Not high-level programming, unfortunately.)
I can make a catapult out of a small cereal box,a spoon,and a toothpick.
Bring on the contracts.
Internet:
I'm really good at pissing of the gods, and having my liver eaten.
IRL:
I shoot:
shotgun
pistol
rifle
play the:
violin
piano
trombone
I'm starting work on my own youtube channel
Yeah… I have no talents.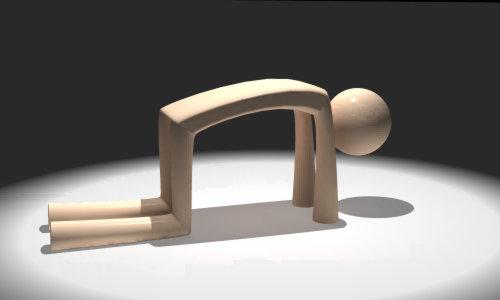 Last edited May 09, 2012 at 10:16PM EDT
Ashbot wrote:
Yeah… I have no talents.

I'm sure you do, Ashbot. You're just not looking hard eno- LOOK HARDER DAMN YOU!
I can dance….and draw to some extent….
I have a very particular set of skills; skills I have acquired over a very long career…
Cheer up, you can climb ladders, at least!
…
wait, he can't?
My talent?
Expert in wasting time
And gaming without raging (mostly)
Wsxdas, The Last Kramabender wrote:
I'm a shark fighter. I fight sharks.
IT BEGINS…
Anyways, I have the talent of Common Sense. Every time someone does something stupid, my Common Sense tingles.
I am the master of all nonsense.
I'm a singer. Been singing for a long time.
I've been hit hard enough to do a 3/4 backflip, broken my hand on somebody's face, nearly broken my neck from headbutting somebody in the stomach, and PVC pipe swords have been broken over me.
Bitches don't know 'bout my pain tolerance.
Wiier wrote:
My talent?
Expert in wasting time
And gaming without raging (mostly)
Brother, is that you?
(I'm also highly skilled in math)
I play Alto and Tenor saxaphone, I am good with computer hardware and fiddling with things until they work, and I am really, REALLY good at effectively running my minecraft server. I'm just really bad at advertising it >_>

I am learning this on the piano.
LEARNING.
FUCK.
Edit: Why the fuck isn't it appearing?
Last edited May 10, 2012 at 10:52PM EDT
Space Core wrote:
I can lick my nose.
pics or it didn't happen
extra points if you can fit it into a nostril a quarter inch deep
Tasting delicious with a side of marinara sauce.
I can make five hundred terrible decisions in .07 seconds.
I can draw using a bootleg, hacked copy of Aperture Science Pictionary.
I can summon Candlejack without ge