Last posted Jun 20, 2012 at 03:55AM EDT. Added Jun 18, 2012 at 06:10PM EDT
10 posts from 9 users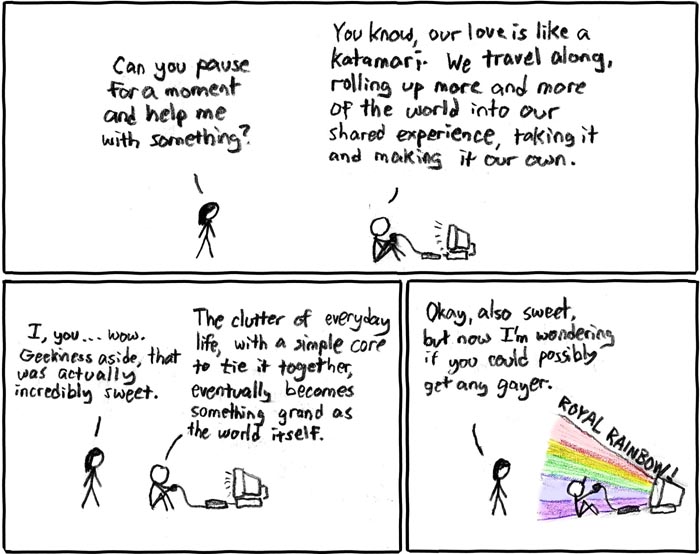 Automatically thought of this XKCD…
I can put webpages in 3D, just not an implosive looking ball, that's all.
Last edited Jun 19, 2012 at 02:59AM EDT

Not so funny when it happens to you now, does it?
My roommate has been playing this game non-stop on her PS2 for the past month. She sucks at it, it's rather hilarious.
Flygonmaster wrote:
How do you do this?
There is a link in OP.
I would love to see this with Nightly's 3D.