Last posted Jan 30, 2013 at 11:22AM EST. Added Oct 07, 2012 at 08:47PM EDT
107 posts from 53 users
u angry bro?
I am a walrus and what is this?
original trole face
do not steal
lel ur all a litle frustrat i thnik

<your face when tis thred
Last edited Oct 07, 2012 at 09:47PM EDT
Oh wow, it's like GERSPERMPS for trolls!
Look, there's TERLFERCE and PERMBLERM? and then there's BERTEHURRRRT!
Get on my level!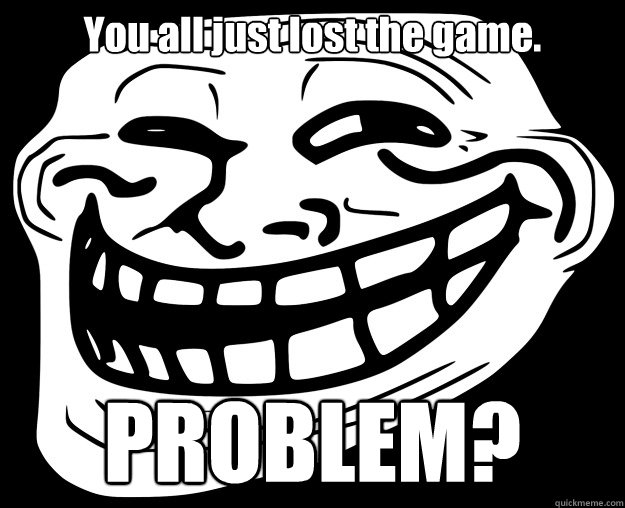 omg mods dis guy troeld me i le report him pls help i ban yu mods
Oh my god, "you have been coaxed into a snafu", I can't breathe holy crap I'm laughing so hard my face hurts
Chris wrote:

>XBL multiplayer in a nutshell
Somebody must be having a hard time cloning trolls.
I thought I was the troll!
So wait… If you think you're a troll and I think I'm a troll…
THEN WHO WAS TROLL?
this thread NEEDS MORE STING
Last edited Oct 16, 2012 at 03:30PM EDT
LE SPACE COW FACE XD XD XD

I like these good quality threads, so no, I have not been trolled.
Yet.
This post has been hidden due to low karma.
Click here to show this post.
ConnerABacon wrote: