Last posted Oct 15, 2012 at 10:57PM EDT. Added Oct 14, 2012 at 08:43PM EDT
22 posts from 20 users
What is the best movie you have seen?

It's a fucking masterpiece.
Last edited Oct 14, 2012 at 09:36PM EDT

Last edited Oct 15, 2012 at 01:19AM EDT

Best. Fucking. Movie.

ever.
Lich wrote:

I'm sorry. Normally, I'm not an advocate for the "The book is always better than the movie" stance, but Jurassic Park is the one book that I will always say is better than the movie without hesitation. In the movie, where was Muldoon and Gennaro blowing up the velociraptors with the rocket launcher? Oh yeah, it didn't happen, because Muldoon fucking died and Gennaro wasn't even in the movie. Or was Gennaro the one who was killed by the T-Rex? If that's the case, then Ed Regis wasn't in the movie, and Gennaro died for him.
And Hammond survived seriously what the hell
That aside, I can't believe none of you have said Twelve Angry Men.

Last edited Oct 15, 2012 at 01:33AM EDT
There are so many good ones on this page that I don't know which one to agree with.
Oh, this is a tough one. I'm kind of a film buff to be honest.
I think I have to go with this one:

I chose part 2 over the first one because I think it's wrapped up a bit better. At the end, we see Michael looking out across Lake Tahoe, thinking about all he's done. We can't tell if there's any remorse in his face because of its hardness; he has gone too far down the path of darkness. Although the "closing door" scene at the end of the first film is iconic, I think this is a much more profound and effective ending because in the end, Michael Corleone's only companion is death.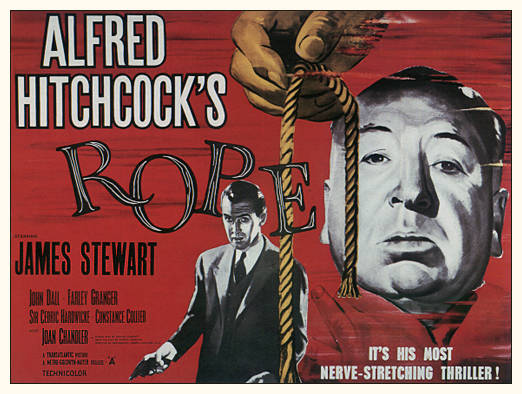 Hitchcock's use of suspense and release is absolutely masterful. If you want to learn how to be a good writer, I would suggest studying this film.
Last edited Oct 15, 2012 at 07:47PM EDT

By fucking far, the best movie I've ever seen. Cohesive, brilliantly written, and deeply satisfying. 10/10


(The title of the movie is V for Vendetta, if you're interested. Don't be put off by the title, it's not some mindless violence action flick.)
Last edited Oct 15, 2012 at 08:24PM EDT
Ugh, oh, shit, this is tough…
Uuuuum….
Men in Black, Lion King, To Hell and Back (the story of Audie Murphy's tours in WWII), Mulan, Full Metal Jacket, End of Watch, To Kill a Mockingbird, and Lonesome Dove (if you count miniseries).
I'm not narrowing it down to one. Fuck you.
Doctor Spark wrote:

Le Bumpkin wrote:
Donnie Darko.