Last posted Oct 19, 2012 at 12:22AM EDT. Added Oct 16, 2012 at 10:11PM EDT
70 posts from 35 users
We had one of these awhile back so I thought it'd be a good idea to bring it back.
Dr. House. Dunno why, but I like it.
Sort of "always grumpy" voice (even though I always draw him with a :3 face), though that is mainly due to his previous avatar and will likely change soon.
Last edited Oct 16, 2012 at 10:14PM EDT
Nepeta. Why Nepeta I have no idea. I guess because both your avatar and she are cute?
Last edited Oct 16, 2012 at 10:20PM EDT
I normally read any post from anyone from my own voice. Sense I am lazy to be creative and think up voices for each person I see.
Due to the fact I some times read things out loud to understand things better.
I read this in link's voice.
Read in Microsoft Sam's voice.
Gotta lay off the thread simulator's…
Everyone is either my voice, Morgan Freeman, or Cave Johnson.
George Takei, for some strange reason……
Somebody who has been smoking for at least 40 years.
Grant Goodeye AKA the Engineer from TF2
Really high stereotypical rock star voice.
Weird Al.
Everyone is Weird Al.
"C-c-c-can't read my Polka Face."
Sort of a high catgirl voice.
Michio Kaku, for some reason.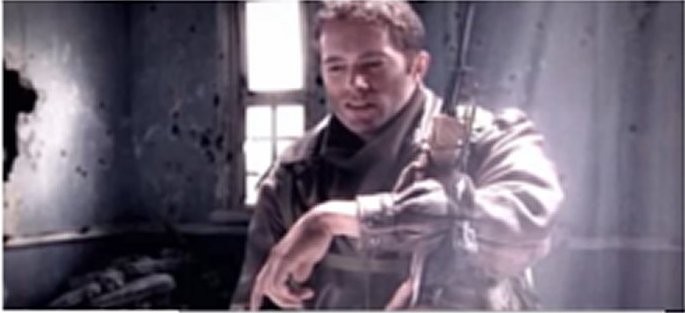 this guy
Twins the Serendipitous Serval wrote:
Paul Ryan.
Hey girl… let's get fiscal.
edit: Zooey Deschanel. Dunno why.
Last edited Oct 17, 2012 at 02:15AM EDT
Liam's annoying voice. Like I can talk
Eric Idle of Monty Python. I have no idea why
The Emperor a.k.a. Palpatine
General Grievous. Kind of an obvious one.
Some sort of deep google voice.
Crispin Freeman for no reason
The inner voice I read anything in. Except all caps. I read that in either Samuel L. Jackson's voice or the Soldier from TF2's voice.
a British voice, slightly muffled by your helmet
Calkarot wrote:
Eric Idle of Monty Python. I have no idea why
>I'm British
>My name is Eric
---
Brock's voice of course.
Last edited Oct 17, 2012 at 10:46AM EDT
My voice if I don't have a voice to pair you up with.
Since I've never watched Angel Beats, I read your posts in a typical anime guy voice.
Need a voice to sound like?

Last edited Oct 17, 2012 at 12:16PM EDT
ForeverPandering.
(R.I.T)
Bulbasaur if he could talk in English.
Now that I know what you sound like, I read the posts in your voice.
I still read your voice in Darth Sidious's, even after hearing your real one.
(And I read Seath's in Darth Vaders voice minus the breathing)
Last edited Oct 17, 2012 at 03:02PM EDT

This cat's voice is the first thing that I thought!
More of a screechy cat, but u so cute!