Post things which you liked or had hopes for but got cancelled, wallows in development hell, or simply ended disappointingly.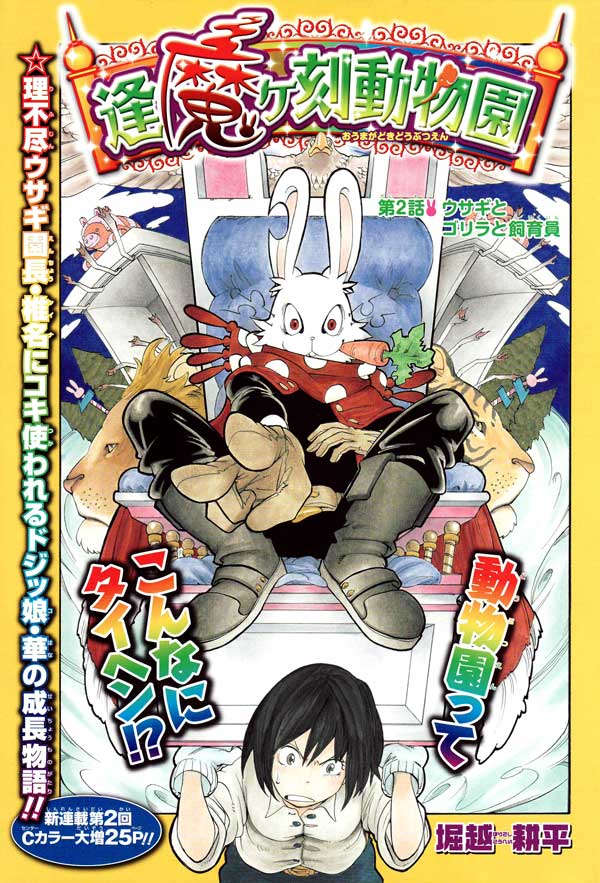 First off, I'd like to mention Oumagadoki Doubutsuen,. It's crazy nonsensical manga about a klutz schoolgirl who wanted to change by working hard at an unvisited zoo whose director was cursed with being anthropomorphic rabbit, and the only way for him to change back was to make a really popular zoo. And it just ended at 37 chapters. It made me feel empty when a comic I had been so engrossed in reading just got cancelled early because it was underrated. Sadly, Weekly Jump didn't give it another chance. Sure, its plot wasn't the best ever constructed, and the readers basically suffocated from its fumes of random fight scenes and flat-out oddness but damn, it was hella fun to read.
And then there's Morenatsu. Something I had hopes for which wasn't cancelled, but simply unfinished. It was great as it was, but being made by independent game devs, it wasn't really easy to keep the project going. It just stopped, going nowhere. I don't know if the other 6 routes are going to be released soon, but I wouldn't keep my hopes up.