Last posted Nov 12, 2012 at 02:37PM EST. Added Nov 11, 2012 at 09:30PM EST
8 posts from 8 users
We did a challenge on this game before, now let's do it again.
Post screenshots of your high scores!
Ever since the first thread about this game, I played it pretty much several times a week, because it's really fun…
But I still suck at it.
I am terrible at this and always will be
Here's mine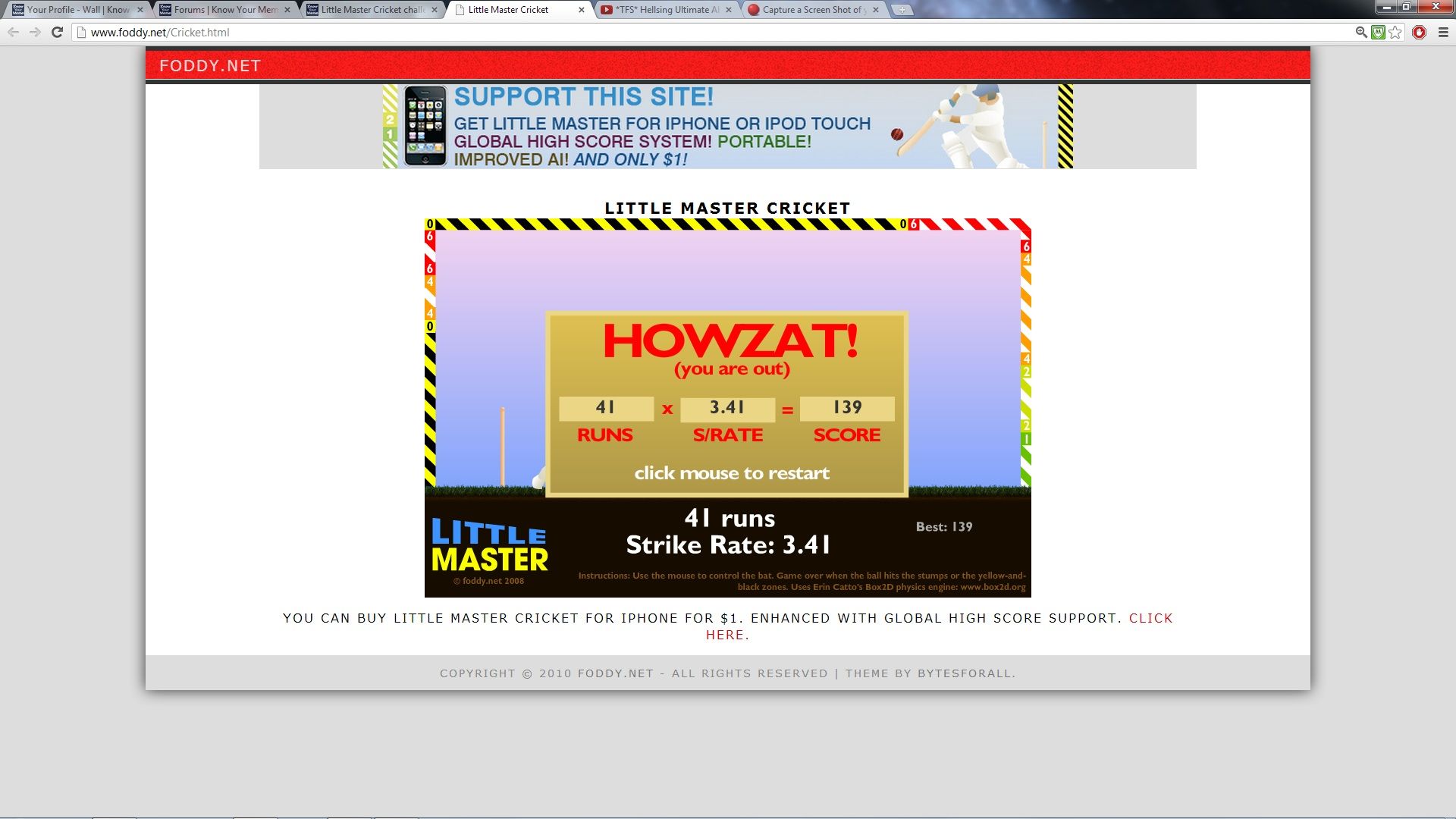 Last edited Nov 12, 2012 at 01:26PM EST
I was hoping this game would be about the bugs called crickets, where you have to press qwop to make them jump across blades of grass and shit
The best I could get was 92, it's the score you'd expect from a game made by the creator of QWOP
Damn it, forgot to take a screenshot.
I got 67. Better than I expected. Couldn't repeat the result.
Last edited Nov 12, 2012 at 02:15PM EST
Yesterday I got in the 150s, I think it was 157 or something. Let me get back with an actual mouse in an hour-ish and I'll see how I do.