Last posted Dec 18, 2012 at 10:28PM EST. Added Dec 04, 2012 at 03:59AM EST
37 posts from 31 users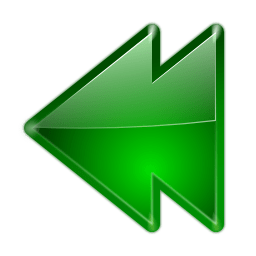 You know the usual drill.
A Closet.
You are destined to come out of it.
A foldable chair.
I'm gonna throw it, and everyone is going to fight.


Last edited Dec 04, 2012 at 04:37AM EST
Cinnamon Life.
I guess your life will be…cinnamon-y?
My classmates.
You're destined to be either an idiot or just plain annoying.


You are destined to be drank.
tooth pick.
Please do us all a favor and get that piece of broccoli out from between your teeth in the near future.
A stylus for a digital tablet:



You're gonna draw something, something amazing!
McDonald's cup
You will soon be working at Mcdonald's and be unhappy forever
My back pack. You will be very studious i guess.
Some crayons. Either you will draw something nice or shove them up your nose at some point.
Looks like your having pasta for dinner.
A chip clip. Either you're gonna finish a bag of chips, or you're into some funky bedroom activities.
A knife. It's stab or be stabbed.
An empty box.
…I honestly have no idea.
Headphones.
I envision sick beats in my future.
Calender. One of these days, Fridge… You will tell me the date…
Last edited Dec 04, 2012 at 04:41PM EST
Natsuru Springfield wrote:
A Closet.

You are destined to come out of it.
Better copy-pasta because I've got a Wardrobe next to me.
legos
watch your bare feet
I have a tape player and a windows 98se laptop.
I will be forever in the 90's i guess? im too poor to buy new stuff and cant be bothered if i DID have money.
Every. Fucking. Time.

I really need to find somewhere else to put it.
Maybe this means I will always be a fluid kind of person. Perhaps it means I come to be a container of something essential. Maybe it means I really get my freak on and totally pump it up with the ladies. It could be telling me that while I try to appear authentic, I'm really just something common. I don't know
A painting. I guess you will be some kind of artist.
Headphones.
Music is coming your way.
Kali sticks.
You're going to be a martial artist.
Enjoy reading The Brief Wonderous Life of Oscar Wao. Can it be the object on the right next time?
A sofa.
You fucking coach potato.
Mexx/fate is a harsh mistress. Anyways…
Welcome to the Mansion of Your Misfortune! Gwahahahaha!
I'll use my psychic powers to see your fortune!
Ahhh…I can see your pathetic future!
It's all coming into focus!
[Gets spun around a lot.]
Your life is about to make a big turnaround! Gwahaha!



I actually have my Game Cube to the left of me. And I had to play it right now just to get the exact lines.
Last edited Dec 04, 2012 at 09:33PM EST


You're going to give away a bunch of these.
Le Bumpkin wrote:
Calender. One of these days, Fridge… You will tell me the date…
An empty glass.
Take of that what you will.
A planet
Hope you can be a planet that can support life
My bed…


A window. Obviously it means your going to become a ghost and be quasi-transparent.
PS3 controller. Guess that means you'll be playing ps3
A box with a Campbells Soup can Bank and a green skeleton mask
Go trick or treating begging for coins
Last edited Dec 18, 2012 at 10:30PM EST