Last posted Apr 14, 2013 at 10:12PM EDT. Added Apr 03, 2013 at 01:58PM EDT
16 posts from 14 users
It's a me! Leox wrote:

That shit's disgusting- your spoiler button has to say what it's hiding, or it's all but useless.
The Lavender Town creppy pasta
I'm not posting any image becouse I really don't want to remember the whole story with the music in the background…and the image gallery….christ, that godamn image gallery…
@Leox
That's not scary…That's more like "Disturbing as hell, the word "disgusting" becomes obsolte when facing that picture"
This song:

Just everything about this song is extremely disturbing and uncomfortable. All of this band's songs have that kind of feel to them.
For our spanish speaking fellows, Dross might be of interest. The best horror stories are the ones rumored to be true.
And for everyone else, all I can think of is The Black Eyed Kids . This one actually seems legit, because besides the large amount of people who claim to have witnessed them, on of the first (if not the first) guys to tell this story was an aged man with a pro career and stuff. The point is, he swore it was true.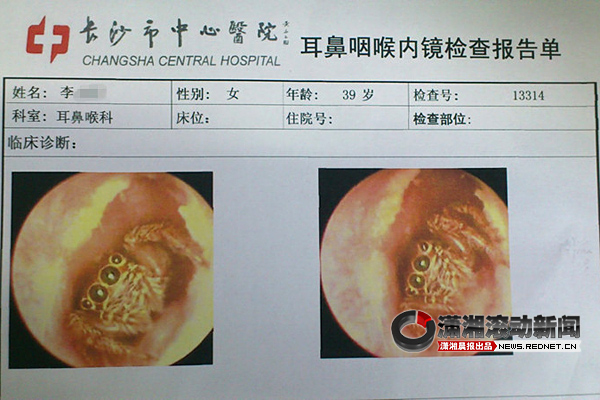 This is a real picture of a spider found in someone's ear canal.
Sources: http://tinyurl.com/8wzwg43
Have fun.
Last edited Apr 04, 2013 at 12:44PM EDT
warning: do not watch before bed time

Its eyes can see your sooouuuul.
Don't look at the video before you press play, or you'll ruin it.
</div
It's a me! Leox wrote:

Also, this is similar to Jeff:
Last edited Apr 14, 2013 at 10:12PM EDT