Last posted Oct 14, 2013 at 07:20AM EDT. Added Sep 12, 2013 at 11:43PM EDT
60 posts from 34 users
I hate anime AND pokemon. There I said it.
I'm just realized I amd misanthropic. Is that Heresy?
I don't want to cum inside Rainbow Dash.
I don't like despicable me 2.
I don't like idiot teammate.
Pacific Rim is overrated.
I enjoyed both the Street Fighter movie and the Super Mario Brothers movie
the blood ravens shall purge this thread of its heresy
I have had very little experience of 40k. COUNTING the memes.
I liked Crystal Chronicles.
Rage comics, based on their relatively long period of popularity and their appeal to such a wide audience, are one of the most successful memes ever created.
Graphics are an important part of a game experience – not just gameplay.
The Last Airbender was a great movie and I hope M. Night Shyamalan keep up with the high quality movies, and It would be even better if he directed a sequel.
Behold. See the Ultramarines hating, as they cruise through the streets of chaos…
This isn't the real life, nor is it just fantasy.
I prefer 9GAG than this place.
The Inquisition is a failure and does nothing to hold back the tides of Chaos.
Last edited Sep 19, 2013 at 07:41AM EDT
Warhammer sucks, Starcraft sucks, Fire Emblem sucks, the only decent RTS/strategy game is Brutal Legend.
need to continue the spread of heresy.

WHAT THE FUCK DID YOU JUST FUCKING SAY TO ME, YOU LITTLE CORPSE WORSHIPPING FAGGOT? I'LL HAVE YOU KNOW I'M A GREATER DAEMON OF SLANNESH AND I'VE SLAUGHTERED HUNDREDS OF THOUSANDS OF HIS/HER ENEMIES. I CAN POP OUT OF PORTALS IN TIME AND SPACE AND I'M THE BADDEST MOTHER FUCKER OUT THERE. YOU ARE NOTHING TO ME BUT A BAG OF FLESH AND POSSIBLY A CRACK PIPE IN THE MAKING. I WILL RUN YOU THE FUCK OVER WITH MY GIANT FLAMING MOTORCYCLE AND MAKE YOU CHOKE TO DEATH ON A HEROIN COATED DILDO, NOT EVEN THE DRAGON KINDS THAT YOU FAGGOTS LIKE.
AS WE SPEAK I'M CONSIDERING THE MAJORITY OF WAYS I COULD KILL YOU AND POSSIBLY MAKE YOUR CORPSE INTO A TYPE OF DRUG PARAPHANELIA..AGAIN. MAINLY CAUSE THE SHAKES ARE STARTING. YOU'RE FUCKING DEAD, FAGGOT. I CAN POP INTO EXISTANCE ANYWHERE, ANYTIME AND I CAN KILL YOU IN MORE WAYS THAN NURGLE HAS DISEASES. NOT ONLY AM I THE ULTIMATE FUCKING BADDASS, I MEAN LOOK AT THIS AWESOME FLAMING HAIR swallows a live kitten drenched in LSD BUT I HAVE AT MY DISPOSAL ALL OF THE ARMIES OF SLAANESH THROUGHOUT THE ENTIRE WARP, AND I CAN USE IT TO WIPE OUT YOUR ENTIRE FUCKING PLANET, IF NOT THE ENTIRE SOLAR SECTOR YOU LIVE IN. IF ONLY YOU COULD HAVE KNOWN WHAT BADASS, HERETICAL AND DRUG LADEN RETRIBUTION YOUR FUNNY COMMENT WAS ABOUT TO BRING DOWN ON YOU. MAYBE YOU WOULD HAVE HELD YOUR FUCKING TONGUE. BUT YOU COULDN'T, YOU DIDN'T. AND NOW YOU'RE GOING TO DIE, I'LL SEND YOU TO SLAANESH ON THE END OF ONE OF MY EIGHT GIANT FUCKING DICKS. YOU'RE FUCKING DEAD, MAN.
>tfw Purging Heresy
CLYDE (Joe's Nightmare) wrote:
Graphics are an important part of a game experience – not just gameplay.
The downvotes suggest you'd rather be playing Atari 2600 games. From what I know of you guys, you would not do such a thing.
If Super Mario Kart was super gritty and realistic, would you still play it? I wouldn't. The graphics don't match up with what I'm doing, making the experience less fun.
I'll put it this way: Read a book. Now read a book synopsis written by a 5-year-old. The style of the writing matters, right? An idea could be brilliant and new and exciting, but unless you convey it properly, people are going to hate it.
And that is why I think Graphics are important. Not top priority, but come on, guys.
(You might think of this counter-example however: Nethack or other text-based roguelikes. I will tell you right now that it only supports this theory. Think about it: It's dark, cold, and leaves room for you to imagine. In fact, that's what makes a lot of old NES games so awesome: they made you fill in the gaps as to what you're seeing.)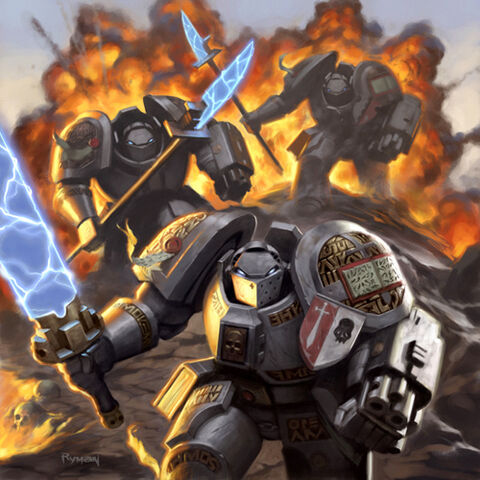 "I am the hammer, I am the right hand of the Emperor, the instrument of His will, the gauntlet about His fist, the tip of His spear, the edge of His sword."
I've never actually watched any episodes of breaking bad. I've just seen enough references to piece together entire episodes.
I don't like bacon or chocolate milk.
I think MLP is over-rated.
I also bite my thumb at you.
I think that KYM has the most homo mods on all the Internet, the faggotry is unbelievable.