Last posted Mar 27, 2010 at 05:49PM EDT. Added Mar 15, 2010 at 03:36PM EDT
163 posts from 43 users
Really?
Tristan was one of my alt accounts.
Wait… that means.
Shit.
Wait I thought I was tristan…
No, Watcher.
You're secretly Mellow.
EDIT: Inb4 then who was phone
Last edited Mar 15, 2010 at 03:42PM EDT
I am not Mellow, Steven R. is Mellow.
I was fone.
Last edited Mar 15, 2010 at 03:46PM EDT
If Steven R. was Mellow…
He did… THAT… to himself?
Hahawut.
I think I missed something.
And I'm a delicious bowl of soup.
@Frketson
LE GASP!!! How could you cheat on me?!
@Thread
I am really, Frketson.
@Jostin
I know! How could I betray myself?
I'm part of the floor now.
@Mellow.
May I put you on?
No! I'm for display only! >3< teehee
I'm actually Rick Astley.
If Frketson "eats" me…
Does this make him a pedophile?
@animecello
Of course, Frk is a pedophile. He IS in a forbidden slash illegal relationship with a 16 year old dude.
Until he dumped you for animecello.
I'm every single one of you. AT ONCE.
Greatest secret: The dog is in control of everything!

Whats all this talk about cheating?!?
I said i could eat him up, not that i will.
Jostin and i have been going strong for almost a year now and i don't intend to destroy my longest lasting relationship.
Last edited Mar 15, 2010 at 06:56PM EDT
Frkestson is right, he can't even keep an AVATAR for 3 weeks, let alone a relationship.
@Taryn
Don't be talkin' about Frketson like that (even though it's sorta true). I'm just happy that this relationship is still a-ok!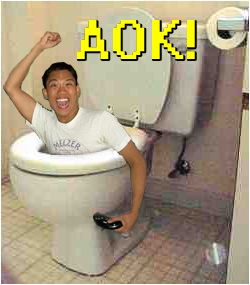 Thanks for reminding me taryn i really should change my avatar, its been a week and its getting kind of stale.
I thought I was Biotic Zombie…
PARADOX?


Pope! Preform mass exorcism! Its super effective!
Tristan's pregnant and YOU'RE the father!
I DID NOT SEE THAT ONE COMING! :O
I'm not an average joe.
But I am "Average Joe":knowyourmeme.com/users/averagejoehttp://knowyourmeme.com/users/averagejoe
Last edited Mar 15, 2010 at 10:48PM EDT
Guys…
I am secretly animecello. And Mellow. And Steven R. AT THE SAME TIME. :O
Blah-tan: I'll just have to answer your question with another question; Why us?
That's the secret of the century!
….
What is this. I don't even.
I am Scott.
RANDOM IMAGE


Last edited Mar 16, 2010 at 12:07PM EDT
Last edited Mar 16, 2010 at 01:26PM EDT
Last edited Mar 16, 2010 at 02:15PM EDT