Last posted Apr 02, 2010 at 01:51PM EDT. Added Mar 24, 2010 at 05:46PM EDT
153 posts from 27 users
Morgan(in your pants)
…..


inb4 no
Just covering all the bases.
GASP!
Hides in bushes with popcorn. Nyeeheehee~ >w<
I will. Wait.. you are female, correct?
I can't decide if this is cute… or really, really sad…
He must be female. After all, Morgan in your pants is a trap, correct?

MorganInYourPants: OMG. Yes, Skankin Streetlights, I will marry you.
I am a male
and morgan is a female
we had a little babby as well
Woah.
That account was banned xD
And, yes, I will marry you :D




HOOOORAY!!!
:D
Haaa
We need to have a huge KYM wedding.
We'll have The KYM band play!
Ohhhyes.
The best band around.
:D
How exciting.
:3
This was so unexpected!
You must now change your username to Mrs. Streetlights

A party it shall be.
Last edited Mar 24, 2010 at 08:52PM EDT
Morgan in your streetlights!
Lol, morgan in your streetlights?
This thread posted in 'just for fun'? This is serious business!
Okay, I am confused. D:
What is my name?!
Morgan in your pants or
ms streetlights
or
morgan in your streetlights
which ever
:O
Maybe we should have a vote.
Lol
you like Mrs. Streetlights?
coooool!
YAAAAYY!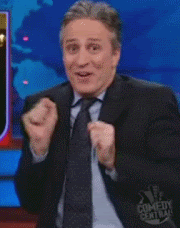 I freakin love weddings!
Can I be your best man, Skankin?
Of course! Since you asked!
Congrats!


OKAY LET'S

Hey guize, remember when whatsherface asked Chris to marry her, Chris said sure and then she took things WAY to far and was banned like 3 times?
Good times.
By the way, I can't make the wedding. Wedding dresses look to much like ghosts.
Ghosts are scary.
Last edited Mar 25, 2010 at 06:00AM EDT
I'll round up the band!




Who's bringing the drinks?
Congrats on getting married.
Good thing you arent old and alone LIKE TRIIIISTAAAAN…


Can I be the pastor?
I'm a registered Pastor of the Church of the Falcon (Latter day Brawlers denomination)
& basically the most Religious of the group.
Can I provide the Delicious Cake that is not possibly a lie…. I'm being completely honest when I say that this delicious Cake is not a lie. (But it is Virtual)
As long as this cake that is not a lie is HUGE.
It has to feed the entire KYM community.
The entire…KYM….community? Er…. This will take me awhile!