Last posted Jul 09, 2010 at 03:11PM EDT. Added May 27, 2010 at 03:57PM EDT
101 posts from 42 users
This thread is now about threadjacking.
Threadjacking is a worthy cause in my book, and it's even hilarious in other instances.
YEEEEEEEEEEEAAAAAAAAAAAAAHHHHHHHHHHHHHHHHHHHHHHHHH!!!!!!!!!!!!!!!!!!
Last edited May 27, 2010 at 04:01PM EDT
This thread is now about lollars.
My kind gentle men please dont derail this thread, please stay on the topic of derailing.
This thread is now about: roflcopters.
This thread is now about CHEETOS.
This is now about jacking this thread.
And jacking other things.
This thread is now about PUDDING
This thread is about this thing I found by typing random letters into google search.
type BEU YOU GET blue waffle
this thread is now about lovegleuch
this now about my site
http://www.wix.com/ANNHIRO/the-ann-hiro-page
This thread is now about MY Site
http://thiswebsitedoesnotexist.com
Last edited May 28, 2010 at 04:08PM EDT
update! a 3rd page by going onto the 2nd page button and click the 3rd page button
http://www.wix.com/ANNHIRO/the-ann-hiro-page
This Thread is now about Pointless Updates.

The game.

This thread is now about my cock
You thought I meant my trouser snake didn't you
Last edited May 29, 2010 at 03:58AM EDT
@Crazy J
Did you say, Trouser Snake?
Last edited May 30, 2010 at 03:20AM EDT
This thread is now about this thing I found by typing "adjfk" into Google Images.

this thread is about saying what again
This thread is now about making posts about what this thread is about.
This thread is now about lasagna.
This thread is now about Koopas

Last edited Jun 02, 2010 at 12:09AM EDT
GUINEA PIGS.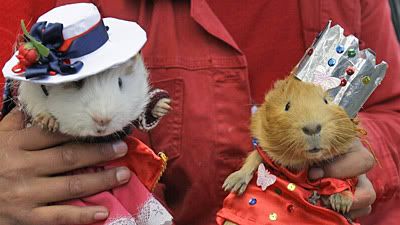 This thread is now about heat.
Hate to break it to you, but you cant derail a thread about derailing.
Stop trying to kill the Thread Sweatie Killer. This thread is now about ERROR 404: USER'S COMMENT NOT FOUND
Explain, Sweatie. Give me a detailed AnalSys.
This thread is now about omegle. also, don't go to sourmath.com, jarsitter.org, meatspin.com or bluewaffle.net as directed. All extremely NSFW and sourmath is a computerbreaking virus.
You're now chatting with a random stranger. Say hi!
Stranger: Kevin?
Stranger: Kevin Bacon?
You: Yeah!
Stranger: SHIT? YES?
Stranger: ARE YOU SERIOUS?
You: HOW DID YOU KNOW
You: YES
Stranger: HAHAH I KNEW IT
Stranger: I KNEW SOMEDAY
You: IVE BEEN LOOKING FOR YOU
Stranger: IF I DID THIS LONG ENOUGH
Stranger: I WOULD FINALLY GET YOU
Stranger: HAHAHAH
Stranger: My mom laughed at me
Stranger: said I was wasting my life
You: HOW LONG HAVE YOU BEEN LOOKING
Stranger: but it's all worth it
Stranger: almost two years now
You: nice
Stranger: of solid 16 hours a day of omegle
You: wow
Stranger: you have no idea
Stranger: what I've been through to find you
You: ive been looking for about 2 every day for a week
You: for anyone that knows me
Stranger: I have so much to tell you!
Stranger: but first why have you been looking for me? I wouldn't have even though you knew I existed?!?
You: because
You: i knew
You: somebody
You: somewhere is looking for me
Stranger: OH
Stranger: MY
Stranger: GOSH
Stranger: I KNOW
Stranger: I just
Stranger: felt it
Stranger: I woke up
Stranger: and I just had this intense feeling wash over me
Stranger: that I had to find you
Stranger: "You must find KEVIN BACON"
Stranger: ran through my mind
Stranger: over and over
You: yep thats me
Stranger: it haunted me
Stranger: I lost my job
Stranger: my girlfriend left me
You: because of me?
Stranger: I've been obsessed with finding you
You: wow
You: i feel special
Stranger: it is my driving force in life
Stranger: and now I've met THE kevin bacon!
You: yeah
You: i feel….
You: cool
Stranger: I feel whole again.
Stranger: like
Stranger: I can have my life back, maybe!
You: it seems everyone is looking for someone
You: and they know someone is looking for them
Stranger: it's strange isn't it
Stranger: how the world works
Stranger: I've seen the wiring under the board.
You: i think
You: youve found what your life is meant for
You: ME
Stranger: YES
Stranger: MY LIFE IS FOR KEVIN BACON
Stranger: I live to serve you, m'lord.
You: i love you
Stranger: <3
Stranger: Oh Kevin
Stranger: TAKE ME NOW
Stranger: I'm a straight guy.. but
You: bluewaffle.net will solve all your problems
Stranger: I'll make this exception
Stranger: pfft
Stranger: nah
Stranger: seen it
You: lol
Stranger: not feelin it
You: jk
You: jarsitter.com
Stranger: that one is new.
Stranger: I thought I had seen them all
Stranger: wait for it!
You: i hate but love shock websites at the same time
Stranger: That is a powerful anus.
Stranger: frightening.
Stranger: and
Stranger: I think he has a disease.
You: He doesnt scream till the end
Stranger: hahaha
Stranger: it's like a gory accident on the side of the road
Stranger: it's horrible
Stranger: but
Stranger: you can't stop watching
You: IT BREAKS IN HIS BUTT
Stranger: haha
You: meatspin.com
Stranger: that's a new one too
Stranger: man you are a fount of these things
You: lemonparty.org
Stranger: meatspin made me lol
Stranger: for real
You: lol
You: wait until 50 spins
Stranger: LOL
You: lolz
Stranger: Kevin bacon, you have made me lol for real.
Stranger: Thank you for entertaining me in an otherwise boring evening.
You: sourmath.com
Stranger: Now I must go geek out and play SC2
Stranger: alright one more
Last edited Jun 02, 2010 at 03:30AM EDT
This thread is now about HARMONY HARMONY!

This Thread is now about Epic Crocodile Man.
Holy crap! Corcodile man is hillarious, but this thread is now about kittens.
This post has been hidden due to low karma.
Click here to show this post.
u guys shold go back on topic or u gonna be banned by a admin.
@Pal
Shut up.
It's a JFF thread, nobody gives a damn if ti's hijacked. You sir, are the only post off-topic.
Now…

lol Silly man missed another bad joke made by me.
I'm not your pal, buddy.
Last edited Jun 02, 2010 at 11:32PM EDT
This thread is now about making Mr. T cry.