Last posted Aug 15, 2010 at 06:39PM EDT. Added Jul 05, 2010 at 03:53AM EDT
657 posts from 74 users
What would you do if you woke up in bed with the previous poster?
Get up and make breakfast. Poached eggs served on a bed of toasted baby guts.
Get up, remove the sword from my gut, and turn on some black metal.
Well the previous poster is snorlax so I guess I would challenge him to a pokemon battle.
I would ask what they want for breakfast.
I would get the shit kicked out of me by Skankin Streetlights.
Last edited Jul 07, 2010 at 02:25PM EDT
@ Captain Blubber: Very old joke is very old.
I think it is still a quality joke.
Well if YOU think so, then is best be true.


I think this relates to both arguments.
So what you're saying here is, I'm a hippo.
Captain Blubber is a hippo. Not you.
All are hippos. All are villains and whores.
It wouldn't be the first time I woke up with other women in my bed.
Captain Blubber is a hippo and morgan is hungry.
How'd you know I was hungry? :3
I'd get a permanent marker and write my signature on her back along with "BZ was here".
Last edited Jul 07, 2010 at 03:41PM EDT
I would put shaving cream in his hand, and tickle his nose.
Whip nose with other hand.
Find the situation perfectly normal.
This.


I would be like


I would prepare myself some aspirine, and search for empty alcohol bottles.
I would…
looks at previous poster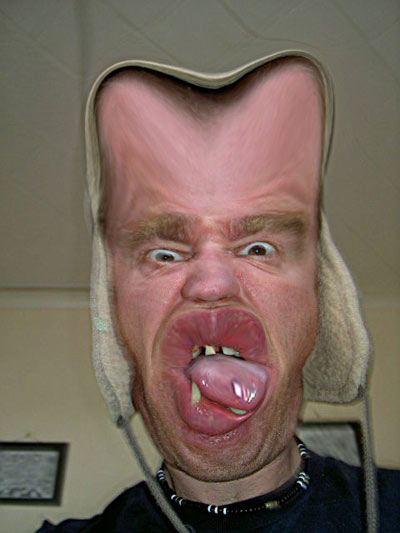 Last edited Jul 08, 2010 at 03:33AM EDT
I would put my penis in his mouth.
I would politely ask for my pants back so that i could go to work.
I would remeber to wash my hands thoroughly.
I would draw a mustache on her face x3
I might accidentally crush you with my massive tankliness.
I might accidentally surprise buttsecks you.
Last edited Jul 08, 2010 at 12:08PM EDT
Vegeta's voice : I would rock you… like a hurricane.
Get up and say "Damn, wrong Morgan…"
Last edited Jul 08, 2010 at 12:24PM EDT
I would grab him/her and CUDDLE THEM, OHGAWD, KITTYCAT.
This is trollta!!!
No but really tis be a troll thread.
Last edited Jul 08, 2010 at 01:01PM EDT
I would bake myself a cookie! :3
Ask if he was drunk on jelly.

'
I would get torn into pieces and viciously devoured.
Piss all over him/her in fear…