Last posted Nov 17, 2010 at 04:30AM EST. Added Oct 07, 2010 at 10:39AM EDT
77 posts from 21 users
Let's sing our own version of boom-de-yadda
I'll start:
I love the lolcats,
i'd love dispenser here
This post has been hidden due to low karma.
Click here to show this post.
My father?…
I love the staredads,
i love exploitables,
i love awesome smiles
i love the rickrolls
i love KYM,no better site to see,
boom de yadda boom de yadda boom de yadda boom de yadda
Sorry Angrypwnzer, you lost this thread, don't fight it.

DONTFIGHTDONTFIGHTDONTFIGHTDONTFIGHTDONTFIGHTDONTFIGHT
I AM ANGRYPWNZER, AND I FIGHT TIL MY LAST BREATH
the saviour of the broken
The greifers and the trolls…
I love the derailed threads.
Last edited Oct 07, 2010 at 01:01PM EDT
@jack candle
buddy, it ain't derailed til i SAY SO
Sigh
I'm sorry…but you need to let go. It's gone now. there's nothing you can do for it.
Well, to quote Monty Python:
it's only a flesh wound!
This thread is now about cheetos.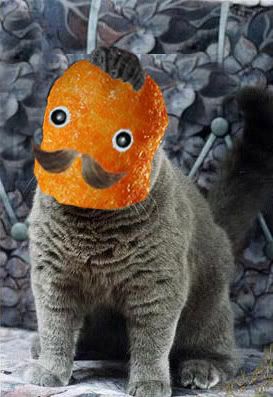 i love my rickrolls
i love the lolcats
i hate the spammers
and all the dumbass trolls
i love kym
the site to which noobs fap
boom de yadda boom de yadda boom de yadda boom de yadda
Why did I lose my precious karma? I was just stating the obvious. 8(
This post has been hidden due to low karma.
Click here to show this post.
It's because you were being a jerk. MEanwhile, my never say die attitude gave me a small fortune of karma
lost karma for being funny. wtf
This post has been hidden due to low karma.
Click here to show this post.
KARMA.MEANS.EVERYTHING
trying to get my karma to 9001 or better so i can make a thread titled "My Karma is OVER 9000!!!!!!"
nopicture.jpg
chew on that, austin
>meatspin.gif
Amidoinitrite?
Actually, Karma does matter a little. Humans are social creatures, and karma gives you a general idea of the opinions of others.
I thank you all. I have clawed my way back up from the depths of negative karma and I am once again in positive karma.
I think you were um……… "de-karma-ed" out of spite.
Why was this in General?
Anyways…
Karma was intended to be a mechanism whereby the community could self-regulate as well as a social component that aided interaction. You see, when you downvote a post to -5 karma, it gets automatically hidden. In this way, users can hide content that violates the rules or is generally not welcome (crude, offensive content, or otherwise) without the assistance of a mod. A rudimentary form of self-regulation, if you will.
The social aspect of it is that it encourages user interaction. A fun feature that allows users to offer feedback to other users. If they find something funny, useful, or otherwise worthwhile, they can simply upvote it. A downvote serves two purposes, it gives the user negative feedback as well as functions as the previously mentioned self-regulation mechanism. Negative feedback can discourage bad behavior and help teach new users how to function well in the community.
So yes, karma does matter. No, it's not a competition.
i just want my karma to be over 9000…….
Last edited Oct 11, 2010 at 08:13AM EDT
Forgot the percent marks, there, pwnzer.
yeah,well……………………..
YOU ARE A FISH
Actually, if you paid attention to my name, not my avatar, I am actually a Pokemon Trainer named Austin. The idea of a fish on the internet is insane. How would it type? Fish don't even own computers. They wouldn't work underwater.
Ever heard of a mudskip? (not a mudkip,but i iam 95% sure mudkips are based on mudskips)
Mudskips are walking, air breathing fish.
You all just lost the game.
So I just stopped by to check on this thread to see where it has gone since I left it.
I came back to find it's still……….

angrypwnzer, SHUT THE FUCK UP
-Gets negative karma because angrypwnzer went into a hissy fit
… Dammit and I was winning. :T