Last posted Dec 05, 2010 at 04:12PM EST. Added Oct 08, 2010 at 11:19AM EDT
26 posts from 17 users
fire drills.
make me shit bricks
Fire drills hurt my ears :c
i dislike those assholes who intentionally crowd the table so you can't sit there
I dislike the fact that I can't choose my own classes, the fact that my music teatcher was educated for pre-schoolers, and that I get too little time to spend with my internet pals.
I hate how they block a bunch of websites at my school.
luckily kym isn't.
My teacher had "the cat in the hat". This was my favorite part.


Haters gonna hate.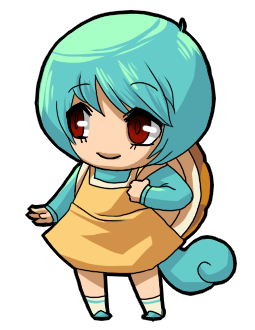 Squirtle loves you.
Teachers that obviously aren't qualified for their subject.
Arrogant teachers.
Idiots who think they're better than you.
And a few other things, but i'm not in the mood to rant.
Oh, and I can't access KYM.
College is awesome.
But most of the students are jerks and I never have any time to go party and what not.
Oh well. At least I still have KYM. :B
I hate the fact that every time I go to lunch I see a pregnant lady. Then I lose my appetite.
@ashbot: Punch her really hard in the abdomen, then you won't have to see her anymore, atleast not pregnant.
@stoffe
Like this?

Yes. You know you are succesfull if you have to wipe off embryo from your fists after the punch.
All these neverending research papers on developmentally-appropriate subject pedagogy.
We need to make a petition to add internet meme knowledge to school curriculumn
OMFG THAT WOULD BE AWESOME……….ACTUALLY, WE NEED TO START A KYM CCCCCCCCCCOOOOOOOOOOOOOOOOOLLLLLLLLLLLLLLLLLLLLLLLLLLLLEEEEEEEEEEEEEEEEDGGGGGGGGGGGGGGGGGEEEEEEEEEEEEEEEEEEEEEEEEEEEEEEEEEEEEEEEEE!!!!!!!!!!!!!!!!!!!!!!!!!!!!!!!!!!!!!!!!!!!!!!!!!!!!!!!!!!!!!!!!!
I hate the teachers. They're either really nice in a creepy way or complete douches. Like my Math teacher, for example. He's a HUGE snarky jerk.
I also hate Junior year, cuz it's really hard.
Yeah, I noticed a difficulty spike when my Junior year started too.
Might be because I took Physics.
Some of the teachers,
Bullies,
Homework,
The stress,
>.<
well i would complain about the teacher but as we all know teachers area conspiracy and are actually robots, so i dont blame them for their programming